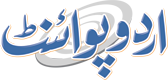 GRight Mobile Prices in Pakistan - GRight Mobiles
Check out GRight all mobile prices in Pakistan including GRight new model 2023 price in Pakistan. Here you will find GRight smartphone price in Pakistan including GRight low price mobile in Pakistan and GRight cheapest phone in Pakistan. No matter your budget, here you can find out GRight mobile price in Pakistan 10000 to 15000, GRight mobile price in Pakistan 15000 to 20000, GRight mobile prices in Pakistan 20000 to 25000, GRight mobile price in Pakistan 20000 to 30000, GRight mobile prices in Pakistan 25000 to 30000, and all high-end GRight mobile phones prices.
Price
Latest
Coming Soon
GRight is not a very popular mobile phone brand in Pakistan. It manufactures both keypad phones and smart phones. Inspire is a smart phone series launched by them which contains smart phones at affordable prices in Pakistan.
The mobiles of Inspire series have all the basic features of a smart phone like front and back camera, autofocus, dual sim, wifi and Bluetooth connectivity. These phones are priced reasonably so it doesn't exceed the budget of customers. The prices of all GRight mobiles in Pakistan are available on this page. These prices are updated on a regular basis according to the market prices of mobiles.
Checking the specs of a phone before buying it is really important in order to see whether the mobile you are going to purchase has the required specs or not. The specifications of all mobiles are given in their description so that the customers can explore them before buying any mobile.
The reviews are very helpful in order to know the general response of users towards a mobile phone. They let you know if any of the features is not functioning properly or whether the phone is working well. Video reviews and reviews in Urdu are provided on this page so that the buyers can know more about the phone before buying.
As there are so many different, new and interesting features in every mobile, it becomes difficult for the buyers to decide which one they should purchase. For their convenience, Urdu Point has given them the facility to compare different mobiles with either the same or different brand so they can choose the better one.
Urdu Point provides you all the information you need about the GRight mobile phones. It gives you their mobile prices in Pakistan, specs, comparisons and reviews for different mobile phones.
Write Your Comments
Search GRight Mobiles
Latest Mobiles
Search Mobiles
Mobiles Packages
More Relevant Links
Mobile Brands