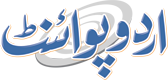 Oppo Mobile Prices in Pakistan - Oppo Mobiles
Oppo Mobile Price in Pakistan 2020: OPPO is a multinational telecommunication and technology brand famous for its smartphones and other accessories. OPPO is a Chinese based company and it has been serving in the field of technology for so long. Mobile phones offered by the brand are available at a very reasonable price range with great specifications.
Since the launch of OPPO smartphones, other brands feel tough competition from the OPPO mobile phones. The brand has been doing very strong marketing in every part of the world where it is sold. Despite a lot of competitors, the brand is famous in the upper middle class and middle-class section of the society. The OPPO Mobile prices in Pakistan 2020 are genuinely economical and offering the best features among all Chinese brands.
Price
Latest
Coming Soon
Records 1 To 24
(Total 269 Records)
Oppo Mobile Price in Pakistan
Worldwide, the OPPO Mobiles were ranked third in the global smartphones market. OPPO mobile prices are kept affordable, which gave it raise from 7% global market share in 2017 to 11% of the market share in 2019. The biggest reason for being famous among the middle class is that the phones are available at a very reasonable price in Pakistan. The OPPO mobile prices in Pakistan are truly pocket-friendly.
The Best of OPPO Mobile Features
Slim, smart and attractive looking OPPO mobiles are given in an affordable range with amazing internal features such as great camera quality, huge internal memory, radio, great screen size, and resolution. Some sets are available with dual sim, 3G, 4G, LTE, WIFI, Bluetooth and mobile internet connectivity facility. OPPO all mobile prices in Pakistan are distinguished according to the series. There is a lot of remarkable OPPO series with great specifications and affordable price ranges in Pakistan, some series are discussed here.
OPPO Mobiles: A Series
OPPO A series is a renowned series of smartphones offered by the company. This series includes very sleek and slim phones with the vivid and bright display. All the smartphones with manageable price ranges in Pakistan exhibit great camera quality with high megapixels. Good battery life and cameras with the ability to manage light are the main features of A series. A57, A3s, A37, and A83 are famous phones of the series. These delicate and internally strong-featured smartphone's price in Pakistan is very affordable.
OPPO Phones: F Series
OPPO F series is also a famous and one of the most selling series of the brand. Every time a new phone is launched with new specifications, they are being bought by OPPO phone lovers. The phones in this series exhibit qualities like the great camera, appropriate internal memory, mobile resolution and screen size. These smartphones have best-featured connectivity tools such as Bluetooth, 3G, 4G, LTE, WIFI and mobile internet assistance. This series includes many famous smartphones such as OPPO F1, F3, F7, F9, and F11. These OPPO phones price in Pakistan is so appropriate for a person with an average pay scale.
The Quality of OPPO Phones R Series
OPPO R series is another series of the brand with a lot of new features and a lot of previously enhanced specifications in it. The series includes R11, R7, and R9 famous phones with great camera quality, internal space, resolution, dual sim, connectivity tools and etc. There is OPPO joy and mirror are also one of the most famous series including great new smartphones with surprising casing and external features and great internal features as well. OPPO mirror 5 and 3 price in Pakistan is so affordable, moreover price of OPPO joy plus is also very reasonable.
OPPO Mobiles Prices in Pakistan 2020
This year is going to be adding the best range of OPPO phones in the market. The OPPO mobile prices in Pakistan 2020 will be low-prices and highly features. Last year, the biggest hit of OPPO mobiles was OPPO Reno. This year the series will head-on with extended features and superb prices. Similarly, all the available Oppo Mobile series in Pakistan will furnish the user with the best performance in low-budget in 2020.
Phone comparison is so important, especially one has to buy a new phone. UrduPoint gives this facility to compare two same brand phones or even two different brand phones, on its very special page of information about phones with brands. So now it has become easy to compare OPPO phones with Qmobile or even OPPO joy with OPPO mirror. OPPO UrduPoint displays all the mobile prices on this page. OPPO mobile prices in Pakistan 2020 and their features are exhibited here. Compare your favourite OPPO phones here to see which one is a perfect handset for you!
OPPO Mobiles FAQs:
What are the costs of OPPO mobiles Pakistan?
OPPO mobiles in Pakistan are famous for their mid-range gadget, as these phones perform well and cost around 20-50,000 Rs. The high-budget mobiles prices of OPPO is Pakistan 80-90,000 Rs. and the series which falls in this range is "OPPO Reno".
How long do OPPO phones last?
The OPPO smartphones in Pakistan last for a minimum of 2 years with excellent performance.
What is the resale value of OPPO mobiles?
Although China brand Phones don't boast a nice re-sale value however OPPO is a one-step higher than them all. In 2019, OPPO F9 was considered to be one of the best phones in Pakistan for re-sale because of its top-notch camera and amazing performance.
Which OPPO phone has the best performance among all OPPO smartphones?
This year of 2020 will bring lots of technological transformations and the biggest one will be 5G in Pakistan. To enjoy the 5G features, OPPO Reno 5G can be the best options. Otherwise, F series has performed well along with the A mid-range series.
Write Your Comments
Search Oppo Mobiles
Latest Mobiles
Search Mobiles
Mobiles Packages
More Relevant Links
Mobile Brands