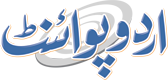 Nokia Mobile Price in Pakistan - Nokia Mobiles
Nokia Mobile Price in Pakistan - Nokia is one of the oldest telecommunication multinational company headquartered in Espoo, Finland. Nokia is mostly remembered as an initial company for simple bar phones and there might be no person in Pakistan who hasn't used the acclaimed phone Nokia 3310. Being the oldest company Nokia phones are mostly remembered as simple ones with no camera and WIFI. Bar phones or simple phones of Nokia are famous for its great durability. With the emergence of smartphone and Android technology, Nokia mobiles went away for a short period of time, but the brand has given a very smart comeback with the re-launch of everyone's favorite phone Nokia 3310 and also with great series of smartphones.
Price
Latest
Coming Soon
Nokia Mobile Price in Pakistan with Latest Technology
There used to be a time when Nokia was the only cell phone brand we saw in everybody's hands. Till the 2000s Nokia monopolized the cell phone market like the Kardashians rule the social media. But as they say, nothing lasts forever; Nokia had its downfall when the smartphone market got competitive and the Android software took over.
Before moving on to telling you what new they have to offer, lets briefly take a look at their rollercoaster of a (recent) history. In 1998 Nokia co-founded Symbian Ltd and used to make cell phones using Symbian software. They Symbian technology phones were the rave of the decade until Android happened. In 2011, Nokia signed a contract with Microsoft and started using Windows OS for their smartphones.
When that didn't work out after a few years, Nokia handed over their smartphone manufacturing to HMD Global in 2017. It is an independent company that uses Nokia's brand to develop Android phones. With that being said, lets look at some of the latest Nokia Android phones that are getting a lot of love from people all over the world!
Nokia 3.2
Nokia 3.2 has two variations; it comes with 32 GB and 64 GB internal storage. It is an entry-level phone with more space to rival its competitors. The chipset installed in Nokia 3.2 is Qualcomm Snapdragon 439 with a pretty decent CPU; Octa Core Cortex-A53.
The best thing about this mobile is its size; 6.3 inches. The size is quite good for the price they are offering. You can find it for Rs. 22,499 which is more than acceptable with a 3 GB RAM and 13 MP main camera. Its big brother with 64 GB internal memory comes at a price of 23,500. All in all, it's a good value for money if you're looking for a Android 9 on a budget.
Nokia 6.2
Built on Android 9 operating system, Nokia 6.2 is one of the finest inventions of the company. It comes with a mighty Qualcomm Snapdragon 636 chipset and 6 GB RAM which makes it a total gaming phone. You can now up your PUBG game in just Rs. 35,850 along with so many other attractive features. If you are looking for a perfect mid-range smartphone then look no further as Nokia 6.2 definitely makes it to the top positions in the list. The rear camera is 16, 8 and 5 MP triple shooter with an 8 MP selfie cam. Last but not the least; it comes with 2 versions of internal storage; 64 GB and 128 GB.
Nokia 7.2
A little higher up in the mid-range family is Nokia 7.2 at the price of Rs. 47,500. The features that Nokia 7.2 has to offer, thoroughly compensates for the money they are charging for it. It comes with an all-powerful chipset Qualcomm SDM660, 6.3 inches display and 6 GB RAM. However, the best thing about this cell phone is its amazing camera. The main camera is 48 MP wide angle, 8 MP ultrawide and 5 MP depth sensor along with 20 MP front camera.
Upcoming Nokia Smartphones: Introducing 5G Service
The most anticipated phone of Nokia so far is undoubtedly Nokia 8.2 in which they have introduced 5G service to their users. 5G connectivity is now hitting Pakistan with high-end phones from all companies, so why should Nokia stay behind? Nokia 8.2 will come in two versions; one with 5G connectivity and other with not. Other prominent features of Nokia 8.2 will include a better display, a killer camera, Snapdragon 730, 8 GB RAM and 256 GB internal storage to simply blow your mind! The expected price of Nokia 8.2 5G model is Rs. 78,999 and one without 5G connectivity is expected to be sold at the price of Rs. 69,999.
FAQs
Do Nokia phones use Android?
Yes, Nokia started making Android phones in 2017. All their latest phones are available with Android 9 (Pie) OS.
Which is the best Nokia mobile?
The best Nokia mobile not only depends on the features of the cell phone, but also on your budget. At entry-level stage Nokia 3.2 is the best choice. However, in the high-end market it is definitely Nokia 8.2 with 5G connectivity.
What is the latest phone of Nokia?
The cell phones mentioned in this article are all latest Nokia phones. The new models such as Nokia 8.2, Nokia 8.1 Plus along with some other entry-level phones are the latest in the market.
Who owns Nokia phones now?
Nokia is a Finnish multinational company with a headquarter in Helsinki as well as New York City. Nokia has granted the manufacturing of its Android phones to HMD Global, which is an independent company using Nokia's brand name. So the owner of Nokia Android phones is basically HMD Global.
Is Nokia worth buying?
Nokia is definitely worth buying as they offer great quality features with economical price rates. Their camera is known for its clarity, software for its security and the brand name for reliability.
Latest Comments
PTA registered nokia 150 black IMEI 354408454015100 IMEI 354408454015101
By: Tajamal Abbas on 06-10-2023
Nokia150 black IMEI 354408454015100 IMEI 354408454015101
By: Tajamal Abbas on 06-10-2023
PTA proved nokia150 IMEI354408454015100 IMEI354408454015101
By: Tajamal Abbas on 06-10-2023
Support for Lumia 435 in performance continuado.
By: Maria Aparecida Da Silva on 29-01-2021
Nokia keypaid mobile main signature save hota tha text mesage main old phone main lekn ab yh nhii hy plzzz yh signature save zror dalain
By: Ray Aslam on 17-01-2021
میرے ساتھ نوکیا ہے لیکن وہ رات کو آپ ہو جاتا ہے کیو
By: علی رحمن on 15-11-2020
Nokia 206 Required
By: Raheel on 04-09-2020
My sim do not work properly in Nokia 206 By Asif on 09 11 2019
By: Waqas Blouch on 09-11-2019
my sim do not work properly in nokia 108
By: Asif on 30-09-2019
Search Nokia Mobiles
Latest Mobiles
Search Mobiles
Mobiles Packages
More Relevant Links
Mobile Brands