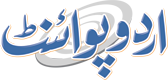 English Meaning In Hindi
Our English to Hindi Dictionary is the best place for people who are beginners in learning the Hindi language. Our online dictionary consists of authentic English Meaning in Hindi to help you in your learning process.
English Meaning in Hindi Free Online
Meaning of English words into Hindi
Urdu is the national language of Pakistan and English is the official language. But Urdu and English are not the only two languages spoken in Pakistan. Pakistan is a country of diverse cultures and dialects. Almost sixty-six languages are spoken in Pakistan including; Punjabi, Sindhi, Pashto, Saraiki, Balochi, Kashmiri, Hindko and what not. A considerable section of Pakistanis speak Hindi language as well, which is the national language of India. Pakistan and India used to have a shared history before independence. So, as a result of linguistic and cultural similarities, Hindi has had notable influences in Pakistan. Hindi is also a lot similar to Urdu when spoken, so the majority of the population is not unfamiliar to it. Hindi language is also taught as an academic subject in some educational institutions. So, what could be better than a free database of English Meanings in Hindi to boost your vocabulary?
So, one cannot deny the significance Hindi holds in our region. There are even some people who want to master Hindi language for their passion. And for those active seekers, we have English Meanings in Hindi on our website. We realize the fact that English is an international language and is widely understood around the world. So, it could act as a wonderful base language, paving the way to learn an entire new language. We believe that learning is universal. So, our Meanings of English words into Hindi will give you a head start in your learning process.
English Words Meaning in Hindi
Wherever you are and whatever time it is, you can easily access our Online English to Hindi Dictionary. It is totally free and authentic. Our online Dictionary for English to Hindi will let you translate all English Meaning in Hindi. On this page, you can find top 50 English words along with their Hindi Meanings. UrduPoint also provides you the facility to search your required English word by means of alphabets. So, basically every Meaning of English word into Hindi is merely a click away!
When you will click on any English word for its Hindi Meaning, you would find the following additional information related to the word:
English words meaning in Hindi.
All the relevant Hindi Meanings. We have included multiple meanings to aid your vocabulary.
Definitions of the word.
The part of speech that the particular word belongs to. For example, it could be a verb, noun or an adjective.
Appropriate pronunciation.
From which language the word originated from.
Synonyms. They are the same meaning words. We have included authentic and multiple synonyms to build up your vocabulary efficiently.
Antonyms. They are the words with opposite meanings.
So, don't hesitate and click, search and learn all the Meaning of English words into Hindi.
Frequently asked Questions
Q. How can I translate English into Hindi?
Visit UrduPoint's online English to Hindi Dictionary and type your required English word in the search bar. UrduPoint will automatically generate a list of similar words and translate them into Hindi.
Q. Can I find English Meanings on English to Hindi Dictionary?
Yes. English to Hindi Dictionary does not mean that you will find Hindi Meanings only. UrduPoint takes care to provide English definitions and synonyms as well to increase your vocabulary.
Q. What should I expect to find along with Hindi Meaning?
You can find English definitions, pronunciation, form, origin, synonyms and antonyms of the word you are searching. All of this is meant to boost up your learning experience.
Q. What type of dictionaries can I find on UrduPoint?
UrduPoint presents you with three types of dictionaries on our website. English to Urdu Dictionary, Urdu to English Dictionary and Roman Urdu to English dictionary. In addition, you can also translate into Hindi language.
Q. Does UrduPoint provide authentic English Meanings in Hindi?
Yes. All the meanings are well researched and authentic. UrduPoint takes great care to provide you with genuine knowledge, which is error free.