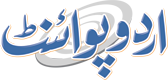 English to Urdu - English to Urdu Dictionary
We present you with our very own English to Urdu Dictionary. Here you can find all English to Urdu Meanings along with their synonyms and definitions. So, improve your English language skills and increase your knowledge.
English to Urdu Free online Dictionary
English to Urdu Dictionary
Early men used to communicate through symbols and signals. With the progression of time, they developed languages in order to communicate with each other conveniently. Every country and region developed its own language. Today, there are almost a total of 6,500 languages spoken all around the world. People still felt the need to develop a single international language, which could be used as a standard for communication globally. Hence, English became the global language. In order to keep up with the ever progressing world, people deemed it necessary to master the English language. So, here we come back to English being the co-official language of Pakistan, alongside Urdu.
But still, there are some people who are beginners in learning the English language. They most often look for English meaning in Urdu, so they can understand the words better in their local context. So, what could be a better place to learn new words than an English Dictionary? UrduPoint presents you with three types of dictionaries on our website. English to Urdu Dictionary, Urdu to English Dictionary and Roman Urdu to English dictionary. Such helpful resources will definitely assist you in your quest for knowledge.
Online Dictionary English to Urdu
Gone are the days when you have to search pages in extensive dictionaries, which were obviously very bulky and heavy. You had to go page after page and word after word, to finally land at the word you are finding. Today, we do not have this time to skim through pages after pages. Thanks to an era of online dictionaries, that have made it easy to directly jump at the word we require. Just type your required word in the search bar. UrduPoint will automatically generate a list of similar words underneath the search bar. Thus, English meaning in Urduwould be just at the distance of a click. In the English dictionary, UrduPoint also provides you with the liberty to search your words by English alphabets.
In the table below the search bar, we have listed some random English words. Such listing is meant to increase your vocabulary by just visiting our page. When you click on your desired word, you should expect to find the following information related to the word:
English meaning in Urdu.
All the relevant Urdu Meanings along with how they are written in Roman Urdu. We have included multiple meanings to aid your vocabulary.
Definitions of the word.
The part of speech that the particular word belongs to. For example, it could be a verb, noun or an adjective.
Appropriate pronunciation.
From which language the word has originated.
Synonyms. They are the same meaning words. We have included authentic and multiple synonyms to build up your vocabulary efficiently.
Antonyms. They are the words with opposite meanings.
So, use our English to Urdu Dictionary to find all sorts of meanings and translations. Our English Dictionary is authentic, diverse and can compete with the Oxford Dictionary English to Urdu.
Frequently asked Questions
Q. Can I find English Meanings on an English to Urdu Dictionary?
Yes. English to Urdu Dictionary does not mean that you will find Urdu Meanings only. UrduPoint takes care to provide English definitions and synonyms as well to increase your vocabulary.
Q. What should I expect to find along with Urdu Meaning?
You can find English definitions, pronunciation, form, origin, synonyms and antonyms of the word you are searching. All of this is meant to boost up your learning experience.
Q. What is the best English dictionary for students?
Many students prefer Oxford dictionaries because of their precise meanings. Other dictionaries include Merriam-Webster's Advanced Learner's English Dictionary, Longman Dictionary of Contemporary English and Macmillan English Dictionary for Advanced Learners.
Q. What type of dictionaries can I find on UrduPoint?
UrduPoint presents you with three types of dictionaries on our website. English to Urdu Dictionary, Urdu to English Dictionary and Roman Urdu to English dictionary. In addition, you can also translate into the Hindi language.
Q. Does UrduPoint provide authentic mMeaning of English words into Urdu?
Yes. We have carefully researched all the words in depth. UrduPoint takes great care to provide you with genuine and error-free knowledge.