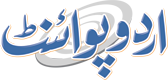 Urdu to English Translation - Translate Urdu into English
We all need to Translate Urdu into English for our daily school and official work. Visit this page to translate into English from Urdu and be on the top when it comes to languages.
Translate Urdu to English Free Online
Find Your Words By Urdu Alphabets
Translate Urdu to English
The entire world has set English language as the standard for international communication. All the international conferences and scientific researches are done in English. This still does not mean that other countries and regions would have to shed their local languages and adopt English. A language is a reflection of a specific culture or region. We would have no heritage if we give up our local dialect just to fit in the ever progressing world. And this problem is smartly solved by translation.
Translation of books, speeches and media works have led to a world where language is not a barrier. And speaking of us, we are identified by our national language Urdu, which is a sugary language with solid words. In order to keep up with the pace of the world, we frequently translate Urdu into English. We have an education system set up which caters to both the mediums. In this way, we are taking both of the languages side by side. We are passengers of two boats, yet we are sailing them quite appreciably.
But for our daily translations, we constantly require some tool that can help us to translate Urdu to English effectively. That tool is a dictionary for sure. Only a dictionary can assist us to translate English to Urdu, so that we can keep our heads up as successful bilinguals.
Translate into English from Urdu
The entire internet is painted with online dictionaries that let you translate Urdu into English for multiple purposes. There are printed dictionaries, dictionary apps and similar YouTube tutorials. A naïve person can easily get disoriented due to such information overload. In order to translate Urdu into English correctly, you need an authentic source. That's where UrduPoint jumps the bandwagon and presents you with a free online Urdu to English Dictionary. Being based in Pakistan and familiar with the local dialect, UrduPoint is aware of all the contextual meanings and precise translations. So, you can definitely trust us to translate Urdu to English accurately.
On this page, you can find top 100 random Urdu words along with their English meanings. We also provide you the facility to search your required Urdu word by Urdu alphabet or harf. In the side bar, we have written a Word of the Day in English and Urdu. When you click on any Urdu word, you would be surprised to find more Urdu synonyms of that particular word. Also, we care to provide you with English synonyms and antonyms when you English translate into Urdu. So, research, translate and receive applause for your great sourced work.
Frequently asked Questions
Q. How can I Translate Urdu into English correctly?
Type your required Urdu word in UrduPoint's search bar. When our auto generated list presents the word you are looking for, click on it to reveal its correct English translation.
Q. What should I do if I can't type in Urdu?
We realize the fact that Urdu typing can get a bit difficult due to the limited ability of keyboards. But you do not need to worry if you are searching meanings on UrduPoint. You can even type the word in Roman Urdu and you will be directed to Roman Urdu to English dictionary for the translation.
Q. What are some of the best Urdu dictionaries?
One of the most comprehensive Urdu dictionaries includes 'Feroze-ul-Lughat.' UrduPoint also contains an authentic Urdu to English Dictionary.
Q. Can I find English Meanings when I need to translate Urdu into English?
On UrduPoint, yes you can. Along with your required Urdu to English translation, we provide you with English definitions, synonyms, antonyms, pronunciation and word origin.
Q. Why should I prefer UrduPoint to translate into English to Urdu?
UrduPoint presents you with the best researched and authentic meanings. We facilitate our readers by providing added information like Roman Urdu Meanings, English synonyms, antonyms, definitions and pronunciation. You should prefer UrduPoint for user friendly interface and a deep grasp of knowledge.