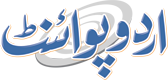 Meaning of English words into Urdu
Do not worry when you need to translate difficult English words into Urdu. We have the most comprehensive database of English Meaning in Urdu, set up just for your ease. So scroll down and increase your knowledge.
Meaning of English words into Urdu Free online Dictionary
Meaning of English words in Urdu
Does your essay require first grade Urdu words or is the textbook Urdu translation worrying you? UrduPoint realizes the predicament of students when they need English word meaning in Urdu for exams. They encounter a lot of English words they are unfamiliar with. They constantly require English Meaning in Urdu to study better. Because honestly speaking, English is not our first language. Urdu is the language that comes naturally to us. We speak Urdu in casual conversations, in our homes and with friends. But English is the language we need to learn in order to keep up with the pace of our advancing world. In order to adapt effectively in any foreign country, we need to have command over English to communicate with the natives. We cannot deliver our message in Urdu over there. Since we have established the significance of English by now, let us come back to the fact of learning English. Dictionaries are the most useful resource to find out and learn novel words, expressions and their structures. UrduPoint presents you with an online dictionary for Meaning of English words in Urdu. So, you can keep one step ahead when it comes to better usage of words in your daily routines.
Translation of English to Urdu words
UrduPoint presents you with three types of online dictionaries on our website. English to Urdu Dictionary, Urdu to English Dictionary and Roman Urdu to English dictionary. In addition, you can also obtain translations from Hindi language. English words meaning in Urdu would be right on your screens in no time.
Just type your required word in the search bar. UrduPoint will automatically generate a list of similar words below the search bar. In the table below the search bar, we have listed some random English words. Now even in a glimpse, you can view certain English words randomly whose meanings you either know or don't. This would instantly boost up your vocabulary.
In the side section, we have 'Word of the Day.' Here a different word is present each day with Meanings of English into Urdu. It is coupled with features like Roman Urdu, How to Spell and Form. The form is the parts of the speech that the specified word belongs to. So, use our online dictionary to find English Meaning in Urdu.
Frequently asked Questions
Q. What is the best English dictionary for students?
Oxford dictionaries are well known because of their precise meanings. Other dictionaries preferred by students include Merriam-Webster's Advanced Learner's English Dictionary, Longman Dictionary of Contemporary English and Macmillan English Dictionary for Advanced Learners.
Q. What is better? An online dictionary or a printed dictionary?
It would be quite time consuming for you to keep searching your desired words in an array of alphabetically arranged words of the printed dictionary. In order to save your precious time, you should only type the required word and get instant translations, synonyms, antonyms, origin and parts of speech.
Q. What would I get in addition to getting English Meaning in Urdu on UrduPoint?
Along with providing Urdu Meanings of English words, UrduPoint also provides definitions, parts of speech, word origin, pronunciation, synonyms and antonyms.
Q. How is UrduPoint's dictionary unique from others?
UrduPoint does not only stop at providing English words meaning in Urdu. First of all, it gives you multiple Urdu meanings. Secondly, it also presents the same meanings written in Roman Urdu. This step is what makes UrduPoint unique from other websites. In case someone is not familiar with how Urdu is written or is a beginner of the language, Roman Urdu is the best way for him to understand how the word is pronounced. You would not be able to find such genuine effort on other websites or Urdu dictionaries.
Q. Does UrduPoint provide authentic Meaning of English words into Urdu?
Yes. All the meanings are well researched and authentic. UrduPoint takes great care to provide you with genuine knowledge, which is error free.