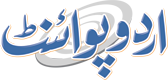 Translate English To Hindi
Use our online dictionary to Translate English to Hindi properly. Our English to Hindi free Online Dictionary provides the most authentic English to Hindi Translation for your needs. So, click, search, learn and share the meanings right away!
Translate English to Hindi Free Online
English Translation into Hindi
In the old times, when someone needed to learn a new language, he would have to buy extensive literatures, guide books and dictionaries. His learning process used to be time consuming due to the added burden of skimming through enormous pages and trying to find words in the alphabetical list. The digital age changed all that. The internet came out to be the solution to all our problems. Now we can learn any language with ease. There are online dictionaries, video tutorials and what not. UrduPoint also jumped on the bandwagon and introduced a wide variety of dictionaries to assist its readers. These dictionaries include English to Urdu, Urdu to English, Roman Urdu to English, English to Hindi and Hindi to English. With dictionaries like these, anyone is sure to have a full grasp of the language he is learning.
Our English to Hindi Dictionary lets you translate all sorts of English words into Hindi. Hindi is one of the languages spoken in various regions of Pakistan. As a result of linguistic and cultural similarities, Hindi has had notable influences in Pakistan. In addition, we share a border with the country whose national language is Hindi. So, it would be a great idea to learn Hindi to effectively communicate. To avoid any hurdle in your learning process, English to Hindi Translation is the most effective tool you get your hands on instantly.
Translate English into Hindi
Wherever you are and whatever time it is, you can easily access our online dictionary and translate English to Hindi. It is totally free and authentic. On this page, you can find top 50 English words along with their respective Hindi Meanings. UrduPoint also provides you the facility to search your required English word by means of alphabets. So, basically every English to Hindi word translation is merely a click away!
When you will click on any English word for its Hindi translation, you would find the following additional information related to the word:
English to Hindi Translation.
All the relevant Hindi Meanings. We have included multiple meanings to aid your vocabulary.
Definitions of the word.
The part of speech that the particular word belongs to. For example, it could be a verb, noun or an adjective.
Appropriate pronunciation.
From which language the word originated from.
Synonyms. They are the same meaning words. We have included authentic and multiple synonyms to build up your vocabulary efficiently.
Antonyms. They are the words with opposite meanings.
So, don't hesitate to learn something new whoever you are or wherever you belong. Translate English into Hindi and have the languages at your fingertips.
Frequently asked Questions
Q. How can I translate English into Hindi?
Visit UrduPoint's online English to Hindi Dictionary and type your required English word in the search bar. UrduPoint will automatically generate a list of similar words and translate them into Hindi.
Q. Can I find English Meanings on English to Hindi Dictionary?
Yes. English to Hindi Dictionary does not mean that you will find Hindi Translations only. UrduPoint takes care to provide English definitions and synonyms as well to increase your vocabulary.
Q. What should I expect to find along with Hindi Meanings?
You can find English definitions, pronunciation, form, origin, synonyms and antonyms of the word you are searching. All of this is meant to boost up your learning experience.
Q. Is Google translation from English to Hindi correct?
If you use Google Translate to Translate English to Hindi, do remember the fact that it could be flawed. Sometimes the translations get so ridiculous that even you would laugh at them. The software is not aware of local contexts and we don't blame it. You can use other resources for better English to Hindi translation.
Q. Does UrduPoint provide authentic English to Hindi Translations?
Yes. All the translations are well researched and authentic. UrduPoint takes great care to provide you with genuine knowledge, which is error free.