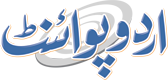 Urdu to English - Urdu to English Dictionary
Finding translations have just been made easier. Visit our free online Urdu to English Dictionary for all sorts of Urdu to English Meaning that you can incorporate in any text, document, school work and other materials.
Urdu to English Free Online Dictionary
Find Your Words By Urdu Alphabets
Urdu to English Lughat
We need Urdu to English Meanings almost every day. Besides being the national language of Pakistan, Urdu finds its place in our homes, workplaces and schools. We chat in Urdu, we understand Urdu and we love Urdu. It is widely understood throughout Pakistan, despite the different provinces, their cultures, and local languages. Urdu is the language that comes naturally to us. On the other hand, English is the official language. We use it for our high level books, work meetings, official documents and what not. Being spoken all over the world, English is considered as a benchmark of communication. All the scientific researches, global policies and programs are conveyed in English. We need to master it in order to adapt to the lifestyle of any foreign country. We cannot convey our message in Urdu over there. Since the significance of English language is implied, now we can safely say that we need to learn English in order to progress. That is why English Medium is a major mode of education throughout our country. Schools urge their students to master the language from the nursery level alphabets to the higher level textbooks. In addition, Urdu to English translation has always comprised a major part of our learning journey. So in order to excel in our courses, we all require some handy and authentic Urdu to English Dictionary.
This is where UrduPoint comes to your service. Our Urdu to English Dictionary is a savior for those who face trouble in translation or a beginner in any of the two languages. It is a useful resource for students as well as teachers, who have to guide their class on authentic translations. So, whether you are a newbie, abusiness personnel, a writer, a mother of a learning toddler, an educator, a health professional or a journalist, an Urdu to English Dictionary will go a long way to help you out in life. So why don't you give us a try? With our Urdu to English Dictionary Online, translate with ease and have the languages at your fingertips!
Online Urdu to English Dictionary
UrduPoint presents you an Online Dictionary for Urdu to English. Just type your required word in the search bar. UrduPoint will automatically generate a list of predicted words below the search bar. Do not worry if you don't have an installed Urdu keyboard. Just type the closest English counterparts and UrduPoint will automatically present that word in Urdu language.
In the table below the search bar, we have listed some random Urdu words along with their English meanings. So, when you will look at the page, a mere glimpse will help you absorb the vocabulary written prominently. UrduPoint also provides you the liberty to search words by means of Urdu letters or haroof.
Frequently asked Questions
Q. What are some of the best Urdu dictionaries?
One of the most comprehensive Urdu dictionaries includes 'Feroze-ul-Lughat.' UrduPoint also contains an authentic Urdu to English Dictionary.
Q. What is the best English dictionary for students?
Many students prefer Oxford dictionaries because of their precise meanings. Other dictionaries include; Merriam-Webster's, Advanced Learner's English Dictionary, Longman Dictionary of Contemporary English and Macmillan English Dictionary for Advanced Learners.
Q. Is there any Oxford Dictionary for English to Urdu?
You can easily find the app for Oxford Dictionary for English to Urdu on the play store. The app is called 'Oxford English Urdu Dictionary.'
Q. Can I find English Meanings on an Online Dictionary for Urdu to English?
On UrduPoint, yes you can. Along with your required Urdu to English Lughat, we provide you with English definitions, synonyms, antonyms, pronunciation and word origin.
Q. Why should I prefer UrduPoint for Urdu to English Meaning?
UrduPoint presents you with the best researched and authentic meanings. We facilitate our readers by providing added information like Roman Urdu Meanings, English synonyms, antonyms, definitions and pronunciation. You should prefer UrduPoint for user friendly interface and a deep grasp of knowledge.