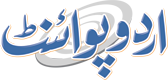 Urdu Lughat اُردو لغت Online - Urdu to English Dictionary
Do not worry if you are confused by countless internet dictionaries. Visit us to find the most comprehensive and authentic Urdu Lughat. Find every meaning at our UrduLughat dictionary for free online.
Urdu Lughat Free Online
Find Your Words By Urdu Alphabets
Online Urdu Lughat
Most of us are frustrated with the fact that the internet is mostly dominated by English dictionaries. There are a lot of links and playstore apps for English meanings. But we fail to find some reliable sources for Urdu meanings. Urdu is widely spoken and interpreted in Pakistan and obviously we actively require some informational database for our daily use. We do have Google Translate of course. But sometimes, even you would notice for yourself that the Urdu translation displayed by Google Translate is flawed and sometimes even ridiculous. Certainly, we cannot expect foreign software to understand our local lingual contexts. You can no doubt, find the best Urdu Lughat from any book store in a printed form. But ask yourself, would it be suited to your needs? We live in the 21st century. Our lives have become so fast paced that turning pages of some bulky dictionaries and trying to find your required word in an array of alphabetically arranged words seem like a lot. All we need is an online dictionary that is free, instant and of course, authentic. As we have filtered out our options, now we can finally land on the best worthwhile Urdu Lughat Online. And that is my friends, none other than UrduPoint's Online Urdu Lughat.
You can definitely trust UrduPoint to be sure of your needs. Based in Pakistan, UrduPoint surely knows the local translations and dialects. All of the Urdu meanings you would find in this UrduLughat dictionary free online are well researched. We have carefully jotted down the accurate Urdu Meanings. And that is why we have a loyal audience. You would not be disappointed with our sincere efforts.
Urdu Lughat Dictionary Free Online
We have listed the top 100 random Urdu words with their respective English meanings in a tabular form. UrduPoint also provides you with the facility to search your required word by means of Urdu alphabet or harf.When you click on your desired word, you should expect to find the following information related to the word:
Urdu to English Meaning.
All the relevant Urdu Meanings along with how they are written in Roman Urdu. We have included multiple meanings to aid your vocabulary.
Definitions of the word.
The part of speech that the particular word belongs to. For example, it could be a verb, noun or an adjective.
Appropriate pronunciation.
From which language the word originated from.
Synonyms. They are the same meaning words. We have included authentic and multiple synonyms to build up your vocabulary efficiently.
Antonyms. They are the words with opposite meanings.
So, UrduPoint's Urdu Lughat is not your average Urdu dictionary. We make sure that you get all sorts of information related to a word in Urdu and English. So visit, learn and share your knowledge with others!
Frequently asked Questions
Q. What is the best Urdu Lughat?
'Feroze-ul-Lughat' has been one of the most comprehensive Urdu Lughats for a long period of time. UrduPoint also contains an authentic UrduLughat dictionary free online.
Q. What is the best English dictionary for students?
Many students prefer Oxford dictionaries because of their precise meanings. Other dictionaries include; Merriam-Webster's Advanced Learner's English Dictionary, Longman Dictionary of Contemporary English and Macmillan English Dictionary for Advanced Learners.
Q. What type of dictionaries can I find on UrduPoint?
UrduPoint presents you with three types of dictionaries on our website. English to Urdu Dictionary, Urdu to English Dictionary and Roman Urdu to English dictionary. In addition, you can also translate into Hindi language.
Q. Does UrduPoint's Online Urdu Lughat provides authentic meanings?
Yes. We have carefully researched all the words in depth. UrduPoint takes great care to provide you with genuine and errorfree knowledge.
Q. Why should I prefer UrduPoint'sUrdu Lughat Online?
UrduPoint presents you with the best researched and authentic meanings. We facilitate our readers by providing added information like Roman Urdu Meanings, English synonyms, antonyms, definitions and pronunciation. You should prefer UrduPoint for user friendly interface and a deep grasp of knowledge.