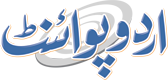 Meaning of Urdu words into English
Visit us to find all sorts of Urdu Meaning in English. Our free online Dictionary provides you with every Meaning in Urdu to English. So click and learn!
Urdu Meaning in English Free Online
Find Your Words By Urdu Alphabets
Urdu to English Meaning
The early human communication was merely through symbolism and signaling. With the passage of time, men realized the gift of language. So, irregular jumbling started to take shape in the form of words. These words slowly developed into sentences, paragraphs and complex structures. They changed their form and constituted the comprehensive languages that we know today. Roughly 6,500 languages are spoken in the world today. The beauty of a language is that the same word is written and spoken in every language differently. Surprisingly, the vast variety of languages never became a hurdle for humans as they developed the beautiful tool of translation. Any language of the world can be translated into your native language. You can also find meanings in the language you prefer with the help of dictionaries. That brings us back to the current moment when you are searching for Urdu Meaning in English.
Urdu is the language widely spoken and interpreted in Pakistan. Meanwhile, we are also required to study in English as it is our second official language. To have a maximum grasp over the two, we constantly require Urdu to English Meaning or English to Urdu meaning. Urdu to English translation has a widespread usage, because we speak a lot of Urdu words on a daily basis but we are unaware of their English meanings.
Meaning in Urdu to English
Searching for Urdu Meaning in English does not make you an ignorant individual in any way. We Pakistanis have a tendency to label people as 'backward' when they don't know English words. English might be an international language, but there is no shame in being curious and actively learn Urdu to English Meanings. An Urdu to English dictionary would be your best friend for this cause.
No, you don't need to buy gigantic printed dictionaries from the market. Learning from it can get time consuming. You will wear out instantly when you would have to turn pages just to find the English Meaning of an Urdu word. All you need to do is to grasp an authentic online dictionary. It will be free and the learning will be instant. Also, the online dictionaries contain a whole list of similar words with the word you are searching. So, a few clicks will help you to find the best Urdu Meaning in English and boost up your vocabulary instantly.
Urdupoint has a vast database of Urdu to English Meanings. You can find top 100 Urdu words and their respective English meanings on this page. Urdupoint also provides you with the facility to search by Urdu alphabets, also known as haroof. Just type your required word in the search bar. Urdupoint will automatically generate a list of predicted words below the search bar. So, learn and boost up your personality.
Frequently asked Questions
Q. What are some of the best Urdu dictionaries?
One of the most comprehensive Urdu dictionaries is 'Feroze-ul-Lughat.' Urdupoint also contains an authentic online Urdu to English Dictionary.
Q. What is the best English dictionary for students?
Many students prefer Oxford dictionaries because of their precise meanings. Other dictionaries include Merriam-Webster's, Advanced Learner's English Dictionary, Longman Dictionary of Contemporary English and Macmillan English Dictionary for Advanced Learners.
Q. What are types of dictionaries available on Urdupoint?
Urdupoint has three distinct types of dictionaries. English to Urdu Dictionary, Urdu to English Dictionary and Roman Urdu to English dictionary. In addition, we also let you translate into Hindi language.
Q. Can I find English Meanings on an Urdu to English Dictionary?
On Urdupoint, yes you can. Along with your required Urdu Meaning in English, we provide you with English definitions, synonyms, antonyms, pronunciation and word origin.
Q. Why should I prefer Urdupoint for Urdu to English Meanings?
Urdupoint presents you with the best researched and authentic meanings. We facilitate our readers by providing added information like Roman Urdu Meanings, English synonyms, antonyms, definitions and pronunciation. You should prefer Urdupoint for user friendly interface and a deep grasp of knowledge.