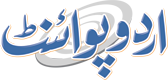 Idioms Dictionary: Top Trending Idioms and Their Meanings
Idioms Meaning in Urdu is محاور ے. They are phrases or expressions with non-literal meanings. In order to use them correctly, we need to understand their meanings. Explore this page to find out English Idioms, Idiom Meanings and their relevant examples.
Top Trending Idioms List
Sr.
Idiom
Detail
1
One's Blood Is Up
(idiomatic) One is very angry.
2
Reel Off
(transitive, idiomatic) To produce (e.g. a performance), in an effortless manner.
3
Shoot Off At The Mouth
(informal, idiomatic) To disclose some information that was supposed to be secret.
4
Money Maker
(slang) A lady's breast.
5
Miller Of Dee
(idiomatic) Someone who lives independently and unattached to others, especially for selfish reasons.
6
In Cold Blood
(idiomatic) In a ruthless and unfeeling manner; premeditated and deliberate.
7
Put To The Sword
(idiomatic) To severely defeat.
8
Race Out Of The Traps
(idiomatic) To start something very quickly.
9
On A Whim
(idiomatic) done without thinking seriously about the consequences.
10
House Nigger
(dated, now offensive) A black slave that worked as a domestic as opposed to manual labor.
11
Up The River
(US, idiomatic) To prison.
12
True To One's Colors
(idiomatic) loyal
13
Sight To Behold
(idiomatic) Something amazing or spectacular
14
Sussex Drive
(Canada, idiomatic) The Canadian prime minister or the government.
15
Stage Of The Game
(idiomatic) A point in the progress of an ongoing dispute or process.
16
See The Light
(idiomatic) To come into the world or to public notice.
17
Go All The Way
(intransitive, idiomatic, colloquial) To have sexual intercourse.
18
Cut A Wide Swath
(chiefly US, figuratively, idiomatic) To behave in an expansive, flagrantly showy, or pushy manner, especially in public venues; to exert sweeping influence.
19
On Edge
(idiomatic) Tense, nervous or irritable.
20
Blue Wall Of Silence
(idiomatic) Strict secretiveness maintained by the members of a police force with respect to information which might be contrary to their interests, especially information concerning questionable police actions.
21
Got It Going On
(idiomatic, colloquial, chiefly US) Appreciatively, of someone or something for being active and successful in a pursuit, or having the ability to be active and successful in a pursuit.
22
Loved Up
23
Tongue-in-cheek
(idiomatic) Not intended seriously; jocular or humorous.
24
On The Spur Of The Moment
(idiomatic) On very short notice; unplanned; spontaneously; impromptu.
25
Weigh In
(intransitive, idiomatic) To bring in one's weight, metaphorically speaking, to bear on an issue; frequently construed with on or with.
26
He-man
(idiomatic) A strong, virile or sexually active man.
27
From Central Casting
(idiomatic) Conforming to the stereotypical image of a particular type of person or group.
28
Food For Thought
Information or knowledge that is worthy of contemplation.
29
Get Something Off Your Chest
To reveal something that is worrying you or making you feel guilty in order to feel relieved.
30
Hang Up One's Hat
(idiomatic) To end one's career.
31
Winning Ways
(idiomatic) a winning streak; a sequence of winning games.
32
Cost The Earth
(idiomatic) to be a huge expense
33
Soft Spot
(idiomatic) A sentimental fondness or affection.
34
Stuffed Shirt
(usually hyphenated) Used attributively.
35
Tell All
(idiomatic) To reveal everything, particularly information that is normally withheld.
36
Run Around Like A Chicken With Its Head Cut Off
(idiomatic) To act in a haphazard or aimless way; to act frantically or without control.
37
Sticking-place
(idiomatic, dated) The point at which a process or thing, especially a state of mind or emotion, reaches its greatest strength and remains steadfast; sticking point.
38
Up The Ying Yang
(idiomatic) far more than one needs
39
Pull The Wool Over Someone's Eyes
(idiomatic, informal) To deceive (someone).
40
Lick One's Wounds
(idiomatic) To withdraw temporarily while recovering from a defeat; to recuperate.
41
Men In Blue
The phrase men in blue or boys in blue refers to the police or policemen.
42
Stovepipe Hat
(idiomatic) A type of top hat worn mainly in the 19th century, made of silk or other materials and having a very tall, cylindrical, flat-topped crown.
43
Tickled Pink
(idiomatic) simple past tense and past participle of tickle pink
44
Beg Off
(idiomatic) To avoid, or cancel some event that one has previously arranged with someone.
45
Indian Sign
(idiomatic, dated, mildly offensive) A curse causing loss of will power or persistent bad luck.
46
God Forfend
(idiomatic, subjunctive, dated) Don't let it be.
47
Rain Down
(idiomatic, intransitive) to appear inexplicably
48
Blot On The Escutcheon
(idiomatic) Something damaging to one's reputation.
49
Hear, Hear
(idiomatic, often after a toast) Let us hear and applaud the previous speaker; I endorse the previous statement; Expression of support, agreement, or enthusiasm for what has just been said.
50
Tool Around
(idiomatic) To spend one's time idly.
Idioms Dictionary
We are familiar with idioms. English language contains a vast reserve of Idioms including 'Once in a Blue Moon,' 'Better late than never,' and 'A stitch in time saves nine', to name a few. We also have quite a number of idioms widespread in Urdu language and we keep on using them every now and then. Urdu Idioms Examples include, 'Aa Bail Mujhe Maar', 'Asman se gira, Khajoor mein atka' and a lot like these.
Idioms find our way in our daily conversation. We use them to make a point or to have a good laugh. They make our written text rich and authentic. Examiners find such answers interesting in which students have made use of good idioms to prove their point. Some of the Idioms are humorous and help us to have a hearty laugh. But it is important to understand Idioms Meaning before using them anywhere. So in order to help you in your quest, Urdupoint presents you with a complete Idioms Dictionary. This Idioms Dictionary will includean Idioms List in English. The Idioms List will contain Idioms Meanings as well as Idioms Examples. Such comprehensive list will allow you to boost up your vocabulary and help you use Idioms in your daily routine.
Frequently asked Questions
Q. What is Idioms Meaning in Urdu?
Idioms Meaning in Urdu are Muhawaray, Kahawatein, ZarbulMisal and Imsaal, as written in Roman Urdu.
Q. When to use Idioms?
Use elaborate idioms in writings such as essays, stories, columns and articles. You can also use them in your conversation to emphasize your point. Also, right idiom produced at the accurate time can generate a good laugh from everyone.
Q. What are the most common Idioms?
Some of the common English Idioms include:
To cry over spilt milk.
Out of sight, out of mind.
To blow your own trumpet.
Might is Right.
All that glitters is not gold, and a lot others.
Most common Urdu Idioms include:
Aa Bail Mujhe Maar.
Aasman se gira, Khajoor mein atka.
Bander kya janey adrak ka sawad.
Andhon mein Kana Raja.
Ye Moo aur Masoor ki daal.
Ankh Ojhal, Pahar Ojhal.