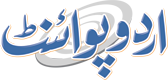 Hindi Meaning in English
Finding Meaning of Hindi words into English has just been made easier. Visit our online dictionary to find all sorts of Hindi Meaning in English. Our Hindi to English Dictionary is free and easily accessible.
Hindi Meaning in English Free Online
Hindi Words Meaning in English
With around 490 million speakers, Hindi makes it to the top 30 languages spoken around the world. Hindi speakers mainly reside in India as it is the national language of India. But what happens when an Indian native migrates from his country and starts living in some foreign country? He cannot continue to speak Hindi over there as the people would not understand. As a rule of thumb, he would have to adapt his lifestyle according to the norm over there. As English has established itself as an international language, everyone finds refuge in English whenever they have to speak to foreigners. But, the differences in Hindi and English languages might strike as an obstacle for some beginners. They would stutter, forget words or even utter the wrong words. And that is a why a dictionary comes as a useful tool for anyone trying to learn new languages and meanings.
A while back, people used to carry printed dictionaries to find Hindi Meaning in English. Occasionally, tourists could also be spotted skimming through pages to land on the word they needed to say. But the advent of internet changed all that. Technology has equipped us with digital tools that are convenient as well. The internet is filled with online dictionaries that can help you to find Hindi meaning into English. The advantage of these dictionaries is that you can find Hindi meaning in English in a matter of seconds. You can also find the accurate pronunciation, so the native English speaker would not laugh at your ridiculous meanings and pronunciations.
Meaning of Hindi words into English
With UrduPoint's Hindi to English Dictionary, you can easily find all sorts of Hindi Meanings in English. You won't even need to carry a printed dictionary all the time to search Meanings of Hindi words into English. You just need access to your phones connected to the internet and there you go! Whatever Hindi word you will type, you would be instantly presented with its English counterpart.
On this page, you can find top 50 Hindi words along with their English Meanings. When you will click on any Hindi word to find its meaning in English, you would find the following additional information related to the word:
Hindi Meaning in English.
All the relevant Hindi Meanings. We have included multiple meanings to boost up your vocabulary.
Definitions of the word.
The part of speech that the particular word belongs to. For example, it could be a verb, noun or an adjective.
Appropriate pronunciation.
From which language the word originated from.
Synonyms. They are the same meaning words. We have included authentic and multiple synonyms to build up your vocabulary efficiently.
Antonyms. They are the words with opposite meanings.
So, don't hesitate and visit UrduPoint to find all sorts of Hindi words meaning in English.
Frequently asked Questions
Q. How can I find Hindi Meaning in English?
Visit UrduPoint's online Hindi to English Dictionary and type your required Hindi word in the search bar. UrduPoint will automatically generate a list of similar words and translate them into English.
Q. Is UrduPoint's Hindi to English Dictionary free?
Yes, our Hindi to English Dictionary online is totally free and accessible to everyone residing anywhere in the world.
Q. What should I expect to find along with English Meanings?
You can find English definitions, pronunciation, form, origin, synonyms and antonyms of the word you are searching. All of this is meant to boost up your learning experience.
Q. What type of dictionaries can I find on UrduPoint?
UrduPoint presents you with three types of dictionaries on our website. English to Urdu Dictionary, Urdu to English Dictionary and Roman Urdu to English dictionary. In addition, you can also translate into Hindi language and vice versa.
Q. Does UrduPoint provide authentic Hindi meaning into English?
Yes. All the meanings are well researched and authentic. UrduPoint takes great care to provide you with genuine knowledge, which is error free.