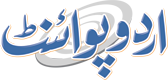 Boy Dies, Dozens Hospitalised In Far Northern Russian Anthrax Outbreak
Sumaira FH Published August 01, 2016 | 06:50 PM
MOSCOW, (APP - UrduPoint / Pakistan Point News - 1st Augst,2016) - A 12-year-old boy has died in an anthrax outbreak in remote far northern Russia while dozens have been hospitalised on suspicion of infection, the region's governor said Monday. The Yamalo-Nenetsky region, some 2,000 kilometres (1,250 miles) northeast of Moscow, has been under quarantine for a week after the deadly bacterium infected at least nine nomadic reindeer herders and their animals. "I've been told of the death of a boy in our hospital.
I have no words to express my feelings," governor Dmitry Kobylkin said. It was the first outbreak of anthrax since 1941 in the sparsely populated region, which authorities blamed on a heatwave that melted permafrost and exposed an infected reindeer corpse. "The infection showed its cunning.
Returning after 75 years, it took away a child's life," said Kobylkin. A total of 72 people, 41 of them children, have been hospitalised on suspicion of infection in the main city of Salekhard.
So far nine have tested positive for anthrax, including the boy who died, the regional authorities said Monday. More than 2,300 reindeer have been killed in the outbreak in the region where more than 250,000 of the animals roam, the authorities said. The authorities said they were carrying out vaccinations of people and reindeer and giving those who visited the quarantine area antibacterial medicines. The infection was identified on June 25 after numerous deaths among reindeer, the sanitary medicine service for the region said Monday. Russia's chief sanitary doctor Anna Popova visited the region last week, saying the site of the infection had been "isolated" and the region had enough vaccines and antibiotics. Popova said that there had been no cases of anthrax in the region among people or animals since 1941 and it had been considered formally free of the infection since 1968.