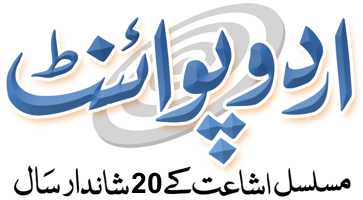 Rs. 35,000 To 45,000 Apple Mobile Phone Prices in Pakistan.
Apple Latest 35,000 To 45,000 Rs. Mobile Price in Pakistan in 2019. All latest mobile phones with 35,000 To 45,000 Rs. price range by Apple. Get best Apple phone with Best price, check detailed features and full specifications of Apple in Pakistan which are compatible with all cellular operator networks. Prices are updated by Lahore, Karachi, Islamabad, Peshawar, Rawalpindi, Multan, Faisalabad, Quetta, Sialkot mobile markets.
Write Your Comments
Apple or iPhone is the most luxurious smartphone with an entirely different operating system (iOS) than Android. Apple Company is a multinational telecommunication company and it has been doing wonders in the field for so long. Using an iPhone is considered a status symbol in many societies and the brand has given every reason to make it a status symbol. iPhone smartphones are now being used in almost every region of the world. iPhone mobile phones exhibit great features and specifications.
First and foremost feature of iPhone is external casing. The brand makes sure that the customer gets perfect looking smart and sleek phones. The display and resolution of the phones are so distinguished. The brand offers internal battery system and the great time. Most of the people want to buy an iPhone just because of its great camera quality with high megapixels. Connectivity can be done thought WIFI, 3G, 4G and LTE assistance, the only lacking point for the brand is that it doesn't give Bluetooth connectivity feature.
iPhone price in Pakistan is high due to its brand standards. The brand has launched many great iPhone series, each with great specifications and of course difference in price ranges. High prices don't stop people from having iPhone mobile phones, every time a new phone is launched, people get attracted to it with more interest and desire to buy it. Some series and features are discussed here.
iPhone x series consists of luxurious sleek and smartphones with great camera quality and internal memory. The phones in this series have the attractive colored casing with best resolution and screen size. iPhone x price in Pakistan is affordable for many elite and upper-middle-class people.
iPhone SE series have phones with the relatively short length of the phone but the features are as good as apple company provides. There are further different smartphones in the following series. The brand offers a high-quality camera, great internal memory, and long battery life. iPhone 3G, 4 and 4S are considered as the old ones. iPhone 5, 6 and 6 plus are average priced as compared to other high priced series iPhone 6s and 6plus.
Some people get stuck between Android and iOS, in this way they have to compare the specifications of the both. Urdu Point has a special page for comparing two different phones i.e. comparing iPhone with Samsung, one can compare two different iPhone phone models for getting the best, for example comparing iPhone 6 to iPhone 6plus.