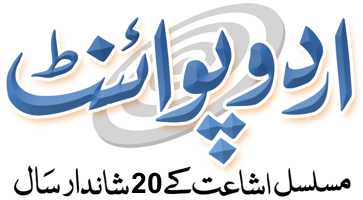 Oppo 15 MegaPixel Camera Mobiles in Pakistan - Price of 15 MegaPixel Cam Oppo Mobile Phones
Take great pictures with Oppo 15MP Camera phones available in Pakistan. Find 15MP Oppo Mobile Price in Pakistan in 2019. All latest mobile phones with 15MP Camera by Oppo with Best price in Pakistan. Cheap 15 Megapixel Oppo camera mobile phone rates, low price 15MP phones rate to Oppo High end 15MP mobile phones list in Pakistan. Check detailed features and full specifications of Oppo. Compatible with all cellular operator networks, including 3G and 4G networks. Prices are updated by Lahore, Karachi, Islamabad, Peshawar, Rawalpindi, Multan, Faisalabad, Quetta, Sialkot mobile markets.
Write Your Comments
OPPO is a multinational telecommunication and technology brand famous for its smartphones and other accessories. OPPO is a Chinese based company and it has been serving in the field of technology for so long. Mobile phones offered by the brand are available at a very reasonable price range with great specifications. Since the launch of OPPO smartphones, other brands feel tough competition from the OPPO mobile phones. The brand has been doing very strong marketing in every part of the world where it is sold. Despite a lot of competitors, the brand is famous in upper middle class and middle-class section of the society. The biggest reason for being famous among the middle class is that the phones are available at a very reasonable price in Pakistan. Slim, smart and attractive looking OPPO mobiles are given in an affordable range with amazing internal features such as great camera quality, huge internal memory, radio, great screen size, and resolution. Some sets are available with dual sim, 3G, 4G, LTE, WIFI, Bluetooth and mobile internet connectivity facility. There are a lot of remarkable OPPO series with great specifications and affordable price ranges in Pakistan, some series are discussed here.
OPPO A series is a renowned series of smartphones offered by the company. This series includes very sleek and slim phones with the vivid and bright display. All the smartphones with manageable price ranges in Pakistan exhibit great camera quality with high megapixels. Good battery life and cameras with the ability to manage light are the main features of A series. A57, A37, and A83 are famous phones of the series. These delicate and internally strong featured smartphone's price in Pakistan is very affordable.
OPPO F series is also a famous and one of the most selling series of the brand. Every time a new phone is launched with new specifications, they are being bought by OPPO phone lovers. The phones in this series exhibit qualities like the great camera, appropriate internal memory, mobile resolution and screen size. These smartphones have best-featured connectivity tools such as Bluetooth, 3G, 4G, LTE, WIFI and mobile internet assistance. This series includes many famous smartphones such as OPPO F1, F 37 and F 3. These OPPO phones price in Pakistan is so appropriate for a person with an average pay scale.
OPPO R series is another series of the brand with a lot of new features and a lot of previously enhanced specifications in it. The series includes R11, R7, and R9 famous phones with great camera quality, internal space, resolution, dual sim, connectivity tools and etc.
OPPO joy and mirror are also one of the most famous series including great new smartphones with surprising casing and external features and great internal features as well. OPPO mirror 5 and 3 price in Pakistan is so affordable, moreover price of OPPO joy plus is also very reasonable.
Phone comparison is so important especially one has to buy a new phone. Urdu Point gives this facility to compare two same brand phones or even two different brand phones, on its very special page of information of phones with brands. So now it has become easy to compare OPPO phones with Qmobile or even OPPO joy with OPPO mirror.