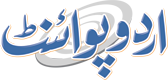 Dependency Meaning In Urdu
Dependency Meaning in English to Urdu is انحصار, as written in Urdu and Inhisaar, as written in Roman Urdu. There are many synonyms of Dependency which include Addiction, Colony, Need, etc.
Dependency
[dih-pen-duh n-see]
انحصار
Inhisaar
Definitions of Dependency
n. State of being dependent; dependence; state of being subordinate; subordination; concatenation; connection; reliance; trust.
n. A thing hanging down; a dependence.
n. That which is attached to something else as its consequence, subordinate, satellite, and the like.
n. A territory remote from the kingdom or state to which it belongs, but subject to its dominion; a colony.
Form Noun, Plural Dependencies.
How To Spell Dependency [dih-pen-duh n-see]
Dependency Urdu Meaning - Find the correct meaning of Dependency in Urdu, it is important to understand the word properly when we translate it from English to Urdu. There are always several meanings of each word in Urdu, the correct meaning of Dependency in Urdu is انحصار, and in roman we write it Inhisaar. The other meanings are Dar O Madar and Inhisaar. Dependency is an noun, plural dependencies according to parts of speech. There are also several similar words to Dependency in our dictionary, which are Addiction, Colony and Need. Apart from similar words, there are always opposite words in dictionary too, the opposite words for Dependency are Independence. Dependency is spelled as [dih-pen-duh n-see]. After English to Urdu translation of Dependency, If you have issues in pronunciation than you can hear the audio of it in the online dictionary.
More Word Meaning in Urdu