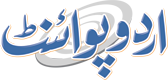 Ruin Meaning In Urdu
Ruin Meaning in English to Urdu is تباہی, as written in Urdu and Tabahi, as written in Roman Urdu. Accurate Ruin Translation, Synonyms and Antonyms.
Definitions of Ruin
n. The act of falling or tumbling down; fall.
n. Such a change of anything as destroys it, or entirely defeats its object, or unfits it for use; destruction; overthrow.
n. That which is fallen down and become worthless from injury or decay; ; especially, in the plural, the remains of a destroyed, dilapidated, or desolate house, fortress, city, or the like.
n. The state of being dcayed, or of having become ruined or worthless.
n. That which promotes injury, decay, or destruction.
intransitive v. To fall to ruins; to go to ruin; to become decayed or dilapidated; to perish.
transitive v. To bring to ruin; to cause to fall to pieces and decay; to make to perish; to bring to destruction; to bring to poverty or bankruptcy; to impair seriously; to damage essentially; to overthrow.
Ruin Urdu Meaning - Find the correct meaning of Ruin in Urdu, it is important to understand the word properly when we translate it from English to Urdu. There are always several meanings of each word in Urdu, the correct meaning of Ruin in Urdu is تباہی, and in roman we write it Tabahi. The other meanings are Tabahi, Barbadi, Zawaal, Khandhar, Viranay, Iflaas, Zindagi Barbaad Karna and Tabah Karna Weraan Karna. After English to Urdu translation of Ruin, If you have issues in pronunciation than you can hear the audio of it in the online dictionary.
More Word Meaning in Urdu