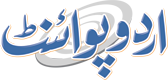 Unmil Meaning in English
The Correct Meaning of Unmil in English is Unpaired. Other similar words for Unmil include Jisay Joron Ki Soorat Mein Tarteeb Nah Diya Gaya Ho, Jora Jo Poora Nah Ho Ya Aik Kisi Qisam Ka Ho, Dosra Kisi Qisam Ka, Unmil and Bay Jor. Explore this page to Translate Unmil (Unpaired) into English accurately.
Synonyms For Unpaired , Similar to Unpaired
Additional,
Alone,
Exceeding,
Individual,
Irregular,
Left,
Leftover,
Lone,
Lonely,
Over,
Remaining,
Singular,
Sole,
Solitary,
Spare,
Surplus,
Unconsumed,
Unitary,
Over And Above,
Unmil Meaning from Urdu to English is Unpaired, and in Urdu it is written as انمل. This word is written in Roman Urdu.
Unmil Meaning in English -
Find the correct meaning of Unmil in English, it is important to understand the word properly when we translate it from Urdu to English. There are always several meanings of each word in English, the correct meaning of Unmil in English is Unpaired, and in Urdu we write it انمل There are also several similar words to Unmil in our dictionary, which are Additional, Alone, Exceeding, Individual, Irregular, Left, Leftover, Lone, Lonely, Over, Remaining, Singular, Sole, Solitary, Spare, Surplus, Unconsumed, Unitary and Over And Above. Apart from similar words, there are always opposite words in dictionary too, the opposite words for Unmil are Like, Matched, Similar and Unvaried. After Urdu to English translation of Unmil, If you have issues in pronunciation than you can hear the audio of it in the online dictionary.
More Word Meaning in Urdu