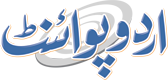 69 Killed In Destructive Storms In China
Faizan Hashmi Published July 15, 2016 | 12:18 PM
Beijing, (UrduPoint / Pakistan Point News – 15th july, 2016) : 69 people were killed in the storm after heavy rains in China. According to the French news agency, AFP, the devastating storm, Nypartak was forced to move on had caused serious chaos in Taiwan last week, in which 15 thousand people forced to leave their homes to safer places.
This storm after Taiwan entered in China's eastern Fujian province on Saturday, despite the low intensity it destroyed houses and vehicles. According to China's official news agency, Shinhua, said more than 5 million people had to leave their homes and to move to safe places because of the storm on Thursday, whereas, around 8 thousand 300 homes were destroyed.
Later, news agency reported , the number of deaths caused by the storm in Fujian has reached 69 while 6 persons are missing.
Report stated that the storm has caused economic loss of up to 1.5 billion Dollars till now, the storm resulted in destruction of crops spread over 19 acres, while 233 factories had to suspend their production.
According to Taiwan's Central Emergency Operation Center, 3 were killed and over 300 injured in the country because of Nypartak. Shinhua news agency reported that 237 people were killed in accidents and and 93 missing caused by storm over the last few days in China. The storms during the monsoon season in South China is normal, but this year's monsoon rains have been more.