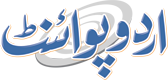 Former Olympic Medalist Beaten In Mexico
Fahad Shabbir (@FahadShabbir) Published December 14, 2016 | 01:40 AM
MEXICO CITY, (APP - UrduPoint / Pakistan Point News - 14th Dec, 2016 ) : Mexican senator and former Olympic medalist Ana Gabriela Guevara said Tuesday she was severely beaten by four men after her motorcycle was knocked over by their car.
Guevara, a silver medalist in the 400-meter race in Athens in 2004, said she was on a highway heading back to Mexico City on Sunday when she was struck from behind by a sport utility vehicle. The four men "insulted me for being a woman and a motorcyclist" as they beat her with their hands and feet, she said in a statement posted on Twitter.
She was struck so hard in the face that she needed surgery to repair a fracture.
Another woman who was riding with her was also assaulted by the men, but not as severely. Guevara, a leftist politician, said she was "very worried about the state of violence that women face" in Mexico.
She posted a picture on Twitter showing her swollen right eye. The Senate called on authorities to find the assailants. Mexico is struggling to contain violence against women in some areas of the country.
A "gender alert" was issued in the State of Mexico, which surrounds the capital, due to a wave of killings targeting women. An average of six women are killed every day in Mexico, according to UN figures.