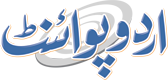 'Harry Potter' Actor Michael Gambon Dies Aged 82
Ijaz Ahmad Published September 28, 2023 | 09:35 PM
Celebrated British-Irish actor Michael Gambon, best known for playing Albus Dumbledore in six of the eight "Harry Potter" films, has died in hospital aged 82, his family announced Thursday, prompting a flood of tributes
London, (UrduPoint/Pakistan Point Mews-Sept 28th, 2023) :Celebrated British-Irish actor Michael Gambon, best known for playing Albus Dumbledore in six of the eight "Harry Potter" films, has died in hospital aged 82, his family announced Thursday, prompting a flood of tributes.
Gambon won four television BAFTAs and Olivier awards during an acclaimed decades-spanning acting career across television, film, radio and theatre.
It was capped by his beloved role as the headmaster of the wizarding school Hogwarts in the Potter series.
"We are devastated to announce the loss of Sir Michael Gambon," a statement issued on behalf of his family said.
"Beloved husband and father, Michael died peacefully in hospital with his wife Anne and son Fergus at his bedside, following a bout of pneumonia.
"
Once described by fellow acting legend the late Ralph Richardson as "The Great Gambon", he earned a reputation as one of British theatre's leading lights while enjoying sustained success on the small and big screen.
Born in Ireland, he began his acting career on stage, making his first appearance in a production of "Othello" at the Gates Theatre in the Irish capital Dublin in 1962.
Reacting to the news of his passing, the country's prime minister, Leo Varadkar, called him simply "a great actor".
"Whether performing in Beckett, Dennis Potter or Harry Potter, he gave his all to every performance," the Irish leader said on X, formerly Twitter.