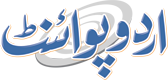 IMF Urges Key G20 Countries To Spend More For Growth
Umer Jamshaid Published July 23, 2016 | 11:45 AM
CHENGDU, China, (APP - UrduPoint / Pakistan Point News - 23rd july,2016) ): The International Monetary Fund (IMF) has warned risks to the global economy are growing, as it called on some G20 nations to boost government spending. Central bank chiefs and finance ministers from the world's top 20 economies gathered in the southwestern Chinese city of Chengdu on Saturday to tackle a slowing global economy facing new uncertainties with Britain voting to leave the European Union (EU). "Global growth remains weak, and downside risks have become more salient," the IMF said in a report released ahead of the G20 meeting. "Growth could be even lower if the current increases in economic and political uncertainty in the wake of the 'Brexit' vote continue." In an update to its April forecast, the IMF lowered its forecasts for global growth this year and next by 0.1 percent, to 3.1 percent and 3.5 percent respectively. Britain's new finance minister Philip Hammond is among those attending to deliver a message that his country is still "open for business", according to a statement from the British treasury. The IMF wants advanced economies like Germany and the United States to channel more public spending into infrastructure investment to help boost global growth, an issue that has sparked divisions among G20 members. "Reforms that facilitate the scaling up of infrastructure investment would help raise productive capacity, boost short-term demand directly, and catalyse private investment," it said.
The recent attack in the French city of Nice which killed 84 people, the third major incident in the European country over the past 18 months, has rattled financial markets, and a gunman in the German city of Munich killed nine people on Friday. A failed coup in Turkey which had aimed at unseating President Recep Tayyip Erdogan, has alarmed Ankara's Western allies.
Speaking at a G20-linked tax seminar on Saturday, Turkey's Deputy Prime Minister Mehmet Simsek sought to reassure other countries. "Despite what has happened a week ago in Turkey... we will continue to strongly adhere to democratic principles and apply rule of law, and not much really has changed," he said. Tycoon Donald Trump sealing the Republican party nomination in the US presidential race, where he will face Democrat Hillary Clinton, could add uncertainty if the contest is close. At an earlier G20 meeting in February, finance ministers vowed to use "all policy tools" -- monetary, fiscal and structural -- to support economic growth. "The G20 process has given us greater ability to focus globally on how to use the different tools at our disposal to promote growth," US Treasury Secretary Jacob Lew told the tax seminar. But with the use of monetary policy reaching its limits in some countries, analysts see more room for using fiscal measures.