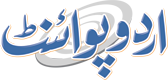 Israel Launches 'dozens' Of Gaza Strikes After Rocket Attack
Faizan Hashmi Published August 22, 2016 | 10:05 PM
GAZA CITY, Palestinian Territories, (APP - UrduPoint / Pakistan Point News - 20th August, 2016) - Israel said Monday its forces carried out dozens of air and tank strikes in Gaza on Sunday in response to a rocket that hit a southern Israeli town. Palestinian medical officials said four people were wounded in the strikes, which came after a rocket was fired from Gaza into the city of Sderot without causing any injuries. "We conducted strikes against several dozen targets in the Gaza Strip" on Sunday, an army spokeswoman told AFP. The military said it stopped all strikes before midnight, but an AFP journalist in the strip said explosions were heard until about 4:00 am. Security sources in the territory said several targets in northern Gaza were hit by Israeli fire, and that a reservoir in the city of Beit Hanun was destroyed. Bases of Hamas's military wing, the Ezzedine Al-Qassam Brigades, as well as of two smaller militant groups were hit, the security officials said.
There were no reports of further attacks Monday. "The current situation on the ground in Gaza is stable and calm has returned, but we don't know the intentions of the (Israeli) occupation," interior ministry spokesman Iyad al-Bozum said. There was no immediate claim of responsibility for the attack on Sderot. A spokesman for Hamas in Gaza, Sami Abu Zuhri, said Israel "carries responsibility for the escalation in the Gaza Strip and this new aggression will not succeed" in weakening the movement. Since January, 14 rockets fired from Gaza have hit Israeli territory, the military said.
On July 2, Israeli air raids hit four sites in Gaza after a rocket struck a building in Sderot. There were no casualties in either incident. Palestinian militants in Gaza and Israel have fought three wars since 2008, including the last conflict in the summer of 2014 that killed 2,251 Palestinians and 73 Israelis.