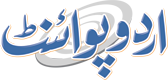 Japan To Fund $2.4 Bn Railway In Philippines
Sumaira FH Published August 12, 2016 | 12:29 PM
MANILA, (APP - UrduPoint / Pakistan Point News - 12th Augst,2016) - Japan on Friday announced it is pouring a massive $2.4 billion into a new railway in the Philippines aimed at easing Manila's notorious gridlock. Japan, the Philippines' top trading partner and source of aid, said the 38-kilometre (24-mile) elevated commuter line would connect Manila to nearby Bulacan province to decongest the capital and help spur economic activity. "This is one of the biggest projects Japan has ever embarked upon using the Yen loan," Masato Ohtaka, deputy press secretary for Japan's foreign ministry, told reporters in Manila. "Railways are one of our fortes ...
We sympathise with the Filipinos that this is a project that needs to be done very, very quickly." Ohtaka said Japan was also open to building a railway in the southern region of Mindanao, a project Philippine President Rodrigo Duterte had previously said China offered to fund.
The Philippines has sought to strengthen ties with former World War II foe Japan as it faces a tense maritime dispute with Beijing over the South China Sea. The railway was among the topics visiting Japanese Foreign Minister Fumio Kishida discussed with Duterte on Thursday in the southern city of Davao.
Duterte, who assumed office on June 30, has said reducing traffic congestion and fixing the deteriorating transport system are priorities for his administration. Manila's traffic problems cost the Philippines an estimated $64 million a day in 2015, a Japanese-funded study found. In Manila, railway commuters endure long lines and overcrowding is common in trains that sometimes stop between stations or even overshoot their tracks. Duterte has even declined invitations for engagements in Manila, saying he wants to avoid worsening the congestion. The Japanese loan is for the Philippine transportation department, payable over 40 years, though Ohtaka did not give a timeline for the project. Japan is also donating coast guard vessels and leasing aircraft to boost the Philippines' weak military and maritime capabilities. Japan faces a separate dispute with China over uninhabited islets in the East China Sea. Philippine foreign secretary Perfecto Yasay said Thursday Manila and Tokyo shared the same experience of dealing with Beijing's "intimidation" at sea. Yasay and Kishida urged Beijing to observe the rule of law after an international tribunal rejected its claims to most of the South China Sea.