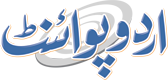 Ministry Of Foreign Affairs UAE Advised Its Citizen To Avoid Wearing Traditional Dresses In Abroad
Fakhir Rizvi Published July 04, 2016 | 01:14 PM
Dubai, (UrduPoint / Pakistan Point News - 4th july, 2016) : United Arab Emirates advised its citizens to avoid wearing traditional dresses while travelling abroad after 1 Emirate arrested in suspect of terrorism in American state Ohio.
According to news agency, Associated Press (AP), Ministry of Foreign Affairs UAE posted a message for its citizen on social networking site, Twitter, to avoid wearing traditional dresses for their security.
In another message it emphasized on abiding by the restriction on women's veil in some European countries as well.
Ahmad Almanhali, Emirate citizen, was arrested from American state Ohio's city Avon after being reported suspicious by the hotel cleric.
He showed his doubts that Ahmad might belonged to the extremist terrorist group, ISIS. When Ahmad was arrested he was wearing Thawb, traditional Arabian clothing for men. A local tv channel posted the footage of this incident soon after authorities of Avon apologize for this incident.