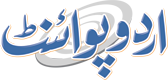 Olympics: Russian Swimmers Morozov, Lobintsev Cleared For Rio - Representatives
Faizan Hashmi Published August 02, 2016 | 09:55 PM
MOSCOW,(APP - UrduPoint / Pakistan Point News - 2nd August, 2016) - Russian swimmers Vladimir Morozov and Nikita Lobintsev have been cleared to compete at the Rio Olympics, their representatives said Tuesday, though there was no official confirmation. World swimming's governing body FINA, the Russian swimming federation and the Court of Arbitration for Sport(CAS)have not confirmed that Lobintsev and Morozov will in fact be competing in Rio.
A ruling by CAS was expected later in the day. But speaking to Interfax news agency, Lobintsev's agent, Andrei Mitkov said: "I can confirm that Lobintsev and Morozov are being allowed to compete in the Games.
"We will meet with IOC representatives to discuss the outcome for this situation." Lawyer Artyom Patsev, who represents the swimmers, told TASS news agency that they had received the green light from FINA to compete in Rio. Morozov, 24, and Lobintsev, 27, have called on CAS to declare "invalid and unenforceable" an IOC order for federations to exclude athletes implicated in the investigation into Russia's state-run doping system. They were among seven Russians banned by FINA last month.