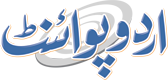 Three Killed, 40 Wounded In PKK Car Bomb Attack In Eastern Turkey: Official
Rukhshan Mir (@rukhshanmir) Published August 18, 2016 | 01:17 PM
ISTANBUL, (APP - UrduPoint / Pakistan Point News - 18th Augst,2016) - Three people were killed and 40 more wounded on Thursday in a car bomb attack in Turkey's eastern city of Van carried out by Kurdistan Workers Party (PKK) militants, a local official said. The attack targeted a police headquarters in the central Ipekyolu district of Van city, Van deputy governor Mehmet Parlak was quoted as saying by the state-run Anadolu news agency, blaming the "regional terror group", the official phrase for the PKK. He said that the three killed were all civilians while two of the 40 wounded were police. Anadolu said that after the bombing police were sent to the scene, identifying a militant named M.O.
suspected of bringing the car bomb in front of the police station. He had been wounded and was detained and taken to the main police headquarters in Van city for questioning, it said. The Turkish security forces have been hit by near daily attacks by the PKK since a two-and-a-half year ceasefire collapsed in 2015, leaving hundreds of police and soldiers dead.
But Van, a city with a mixed Kurdish and Turkish population and a popular tourist destination, has generally been spared the worst of attacks like those seen in the nearby city of Diyarbakir. The PKK has kept up its assaults in the last weeks even after the unsuccessful July 15 coup by rogue elements in the military aimed at unseating President Recep Tayyip Erdogan. Eight people -- five police and three civilians -- were killed on Monday in a PKK car bomb attack on a police traffic control building on a highway leading southeast from Diyarbakir. The government has vowed to press on with the campaign to eradicate the PKK from eastern Turkey despite a purge in the army for those responsible for carrying out the coup. Over 40,000 people have been killed since the PKK first took up arms in 1984 with the aim of carving out an independent state for Turkey's Kurdish minority, although now it focuses more on rights and demands for greater autonomy. It is proscribed as a terrorist group by Turkey, the European Union and the United States.