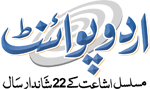 Boys Islamic Baby Names Starting with S Alphabet
Are you looking for Islamic latest names for boys? This page offers you hundreds of beautiful Islamic baby names starting with S alphabet. Choosing a charming name for baby boys is every parent's priority and Islamic Baby Boys names beginning with alphabet S are more appealing.
Sr.
Name
Meaning
1
S-ail
Beggar
2
Sa-ad
Lucky
3
Sa-at
Time
4
Saa'id
High Positioned
5
Saab
Difficult
6
Saabeh
Swimmer
7
saabiq
variant of sabiq antecedent, preceding
8
saabir
variant of sabir patient, enduring
9
Saabuh
Praise
10
Saad
blessed
11
saadaat
variant of sadat master, gentleman
12
saadaf
comradeship, friendship, association
13
saadat
happiness, bliss
14
saadi
righteous
15
Saadin
Planets

16
Saaf
Near
17
Saafel
make friendship
18
saagh
variant of sagh listener, in order
19
saaghir
variant of saghir submissive, yielding
20
saahib
variant of sahib companion, follower
21
saahir
variant of sahir charming, enchanting, wakeful
22
Saaid
Fight
23
Saaj
Name of a Tree
24
saajid
variant of sajid prostrator, adotar, one who worships god
25
saaleh
variant of salih good, virtuous
26
saalih
variant of salih good, virtuous
27
saalik
variant of salik follower of a spiritual path
28
saalim
variant of salim secure, safe, mild, free
29
saaloot
variant of salut the biblical saul is the english language equivalent
30
Saam
Gold
31
Saameed
Brave
32
Saameem
One
33
Saamir
Story
34
Saarab
Right
35
saariyah
variant of sariyah clouds at night
36
Sabaah
Beautiful
37
Sabaar
Busy
38
Sabag
Colorful
39
Sabah
Very Handsome
40
Sabahateen
Swimmer
41
Saban
Azdaha
42
Sabaq
Previous
43
Sabar
Fast tracker
44
Sabass
grateful, thankful
45
Sabat
unbroken
46
Sabatah
Brave
47
Sabbeer
Patient
48
Sabeeb
Hair
49
sabeeh
variant of sabeh pretty, handsome, beautiful
50
Sabeel
Path
51
Sabeer
patient, enduring, forbearing
52
sabeh
pretty, handsome, beautiful
53
Saber
patient, enduring, forbearing
54
Sabey
Complete
Islamic Boys Names Starting with S
Names are the source of recognition of an individual and boys names are often the title of the families. This page assists you in finding the Islamic Baby Boys Names starting with S alphabets. There are particular alphabets that are often preferred by parents such as S alphabet. Many Islamic names begin with the S Alphabet. When choosing a name, parents want to gift the most beautiful name to their newborn baby.
Islamic Muslim Names Starting with S
When a baby boy is born in a family, they are considered to be the "Blessing" by the Allah Almighty. Muslims are instructed to choose a beautiful and meaningful name. Among the best Muslim names for baby names, 99 names of Allah and Muhammad S.A.W.W are often recommended. Most Islamic names started with the Alphabet S. The names recommended by Allah Almighty starts with Alphabet S as well. According to Hadith, "The most beloved of names to Allah are 'Abdullah and 'Abdul-Rahman."
UrduPoint offers an Online Portal which gives access to thousands of lovely Islamic names starting Alphabet S. Here you can search for Islamic names meaning in English and Urdu, Origin, Religion, Lucky Number, Lucky Color, and accurate spellings.
Islamic Names for Boys Starting with S
UrduPoint lets you get access to hundreds of Islamic Names of baby boys on this page. So, gift your child a beautiful Islamic name with Alphabet "S".