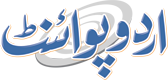 Latest Muslim Names for Baby Boy and Girl
In this modern age, everything is in the process of updating and things remain in the process of developing because a new era demands newness in entities that belong to the current world. Similarly, names remain in the process of evolution in every age. It's a psychology of people they desire to be modern and up to date, and it's the right of an individual to be called with the latest name, attractiveness and pleasure. Because we are Muslims, parents desire to give their babies the latest Muslim name with inspiring meanings.
Latest Muslim Baby Names For Boys and Girls
Sr.
Name
Meaning
1
Khalid
Heaven
2
Faraz
Elevation
3
Haider
Lion
4
Ubaid
In egyptian meaning is faithful.
5
Fatima
One of the 4 perfect women mentioned in the Qur'an, the daughter of the Holy Prophet
6
Zohaib
Leader , king
7
Ayan
God gift
8
Zainab
Generosity.
9
Hasnain
Imam Hasan and Imam Hussain, the two grandsons of Prophet Muhammad (S.A.W)
10
Anaya
Gift
11
Shumaila
Beautiful Face, Shape
12
Azlan
Lion
13
Rameen
Successful woman.
14
Abiha
The name of Hazrat Fatima R.A
15
Murtaza
Most Favorite

16
Hania
Rich, well-to-do, prosperous, happy, in pleasant or easy circumstances
17
Nasreen
White rose
18
Zubair
In sindhi meaning is proper name.
19
Fatima
One of the 4 perfect women mentioned in the Qur'an, the daughter of the Holy Prophet
20
Ayyan
God gift
21
Abeeha
The name of Hazrat Fatima R.A
22
Zahra
Radiant, resplendent
23
Faiza
Amused
24
Zayan
Beautiful
25
Rayan
Soft touch, fresh, paradise gate
26
Ahmed
Much praised, one of many names of the prophet muhammad
27
Farzana
Wise, smart
28
Shahroz
Lavish, bright face
29
Arham
The most compassionate or merciful
30
Umme Hani
Daughter of Hazrat Abu Talib
31
Haniya
A place to rest; to be happy
32
Sohaib
Reddish
33
Fozia
Triumphant. successful.
34
Humaira
From the arabic name meaning reddish! title name of aisha ra one who strives to achieve her utmost best!
35
Huma
Daughter of king bahman and mother of darab

36
Saqlain
Doubling of weight or gravity
37
Areej
Pleasant smell
38
Sana
Praising Words, Praising Poem for God
39
Kashan
Popular cities
40
Haram
Noble woman
41
Atif
Kind, affectionate, merciful
42
Mubeen
Light, One who appears
43
Shahid
Bystander
44
Salman
Companion, especially of Prophet Muhammad
45
Alina
Beautiful not verified
46
Ahmad
Much praised. one of many names of the prophet muhammad
47
Asad
Lion
48
Kiran
Ray.
49
Sajjad
Worshiper, Pious, Very Prostrator
50
Hamdan
Which is appreciated
51
Asif
Be competent
52
Mahnoor
Moon light
53
Sudais
Six, One in Six
54
Yahya
Alive, living, existing, actual
55
Hussain
Good.

56
Abbas
Huzoor's uncle's name, Lion
57
Zeeshan
Lovable
58
Haseeb
Honourable
59
Irfan
Identity, through identity
60
Qasim
The distributor
61
Usama
Do good
62
Rabia
Monks or dervishes who abandon worldly possessions ascetic
63
Ali
Eminent, noble, high in rank
64
Maryam
Virgin, Maiden, Chaste
65
Azan
Muslim call for prayer
66
Saad
Blessed
67
Bushra
Good News, Face
68
Naeem
Heaven, pleasure, luxury, benefits
69
Zain
Grace
70
Amna
Peace
71
Abrish
Stained
72
Samina
A costly thing
73
Neha
Beauty
74
Rehan
Sweet basil, Ocimum basilicum any fragrant plant
75
Zunaira
Flower Of Paradise
76
Altamash
Sardar
77
Zaroon
Visitor
78
Anas
Affection. love. a group of people (as opposed to other creatures)
79
Ali Raza
The highest, happiness, Will
80
Areesha
Thatched roof, shade, shelter
81
Warda
In german meaning is guardian
82
Anam
The mercy of allah
83
Iram
Paradise, The Garden Of Paradise
84
Muneeb
One who turns to the right path, vicegerent
85
Kainat
Universe, World
86
Arsal
The one who was sent
87
Hunain
Valley near makkah where a battle was fought in the time of prophet muhammad.
88
Arish
Righteous
89
Sameer
Beneficiary
90
Waqas
Combatant,soldier
91
Maira
Good, virtuous, righteous, upright
92
Ayaan
Future, futurity
93
Aqsa
Name of the mosque at Jerusalem
94
Dua
Blessing, prayer
95
Aiman
Fortunate, Safe, Fearless, Congratulations, Satisfied
96
Shayan
Suitable
97
Anabia
Gate of heaven
98
Hira
The name of the hill where the quran was revealed to the prophet
99
Umair
Old arabic name
100
Aliza
Pleasant
Innumerable Modern Muslim names are here. What happening is, the names we called the latest names are not newly coined but we came to know in recent days. Several names are here which we suppose recent Muslim names but in actual they are at least hundred and thousand years old, included names of Messengers of Allah and Sahabas (صحابہ). Their names can never be old and comes in every age as updated Muslim names.
An up to date Muslim name should parents choose for their baby boy or girl. Avoid the disgraceful names. Name your child which is easy to utter, pleasant to speak and nice in meanings moreover which has important significance in Islam. One may search names from the Quran, names of male or female companions of Mohammad ﷺ.
Recent Muslim Names
For parents having a baby boy may have a look at the latest Muslim baby boy names on this page. the names should not be that put an effect of sarcasm or turn their personality either to a baby boy or a baby girl. Muslims believe that someone having an attractive name with good meanings can lead a prosperous life. There is a list of updated Muslim boys names on this page some of them are, Ali, Ahmad, Azaan, Hassan, Zain. Some of you will be thinking about what will be the latest name of boys, so this is Mohammad.
Updated Muslim Names
Since girls are delicate, pretty, fragile and beautiful they should be named attractive, pleasure. The latest baby girl names are, Ayesha, Fatima, Amina, Eman, Zainab. You may see a list of updated girls name here. Famous, unique, inspiring and updated Muslim names list you will be provided on this page.
Q. What is the most popular Muslim name?
One of the most latest, attractive and famous names of boys is Mohammad. And the most famous name of the girl is Ayesha.
Q. What are the most popular Arabic names?
The most popular Arabic names of boys include Mohammad, Ahmad, Ali, Ayaan, Rayan, Omar. Popular Arabic names for girls are Layla, Amina, Ayesha, Zara, Amira, Zariah.
Q. What are the most recent Muslim names of boys?
Trending and most recent Muslim boy names include Arham, Shayan, Huzaifa, Ahad, Rohaan, Azlan, Balaj, Ahil, Arish. Find more recent names in the list is given on this page.
Q. What are the most recent Muslim Names for girls?
The most recent Muslim names for girls are Aaira, Mirha, Haniya, Anaya, Hoorab, Maira, Zoya, Wafa, Rida, Raima, Fateha, Izza, AlizaNoorain. A list of thousands of unique and recent names you will be given on this page.
Q. What are the most latest Muslim names for boys and girls?
There are lists of most latest Muslim names of boys and girls on this page. Some of the boys names from the list are Saim, Ali, Usman, Umar, Usama, Zamin, Faiz, Momin, Ahil, Musa, Ibrahim, Mohib. Girls latest names include Kashaf, Daneen, Musfirah, Areej, Mishal, Shiza.