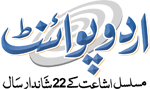 Muslim Girls Names with Their Meaning in English
Islamic Muslim Girls Names: Muslim Names represent people. Among a crowd, a person can only be distinguished by its names.Here you can find the Top Muslim Girls Names and their meaning including most trending names like Aabira, Aiza, Anabia, Ayesha, Aalia and Hoorain.
Sr.
Name
Meaning
1
Aab Baaz
Swimmer
2
Aabadi
Happiness
3
Aabdaar
Bright
4
Aabdar
glassy,shiny clean
5
Aabder
Skin
6
Aabeeha
Her Father
7
Aabgeena
Mirror, Glass
8
Aabgina
Mirror
9
aabida
worshiper, devotee, devout
10
aabidah
worshipper
11
aabir
fragrance, scent, aroma
12
aabirah
fleeting, transitory, ephemeral
13
aabis
austere, stern
14
Aabisah
The Player
15
aabish
queen of iran, daughter of saad

16
Aabloch
Sweets
17
Aabraa
Argument
18
aabroo
honour, fame, dignity
19
aadab
in muslim meaning is hope and need
20
Aadhina
Obedient
21
aadila
just, honest, equal, upright
22
Aadilah
Judge
23
Aadina
Friday
24
Aadirah
Wide
25
Aadla
Argument
26
aadna
Older girl
27
aaeedah
visiting, returning, reward
28
aafa
forgive made the mistake
29
Aafaaq
The Edge of the Sky
30
Aafda
Fast
31
Aafeh
Merciful
32
Aafin
Pious
33
aafiya
good health, bin ayyub had this name, he was a narrator of hadith
34
Aafiyah
Helper
35
Aafmah
Naughty
36
Aafrah
Soil
37
Aafreen
Praise
38
Aafrida
Born
39
Aafrozah
Light
40
Aageena
Mirror
41
Aaghamaina
Good Voice
42
Aahaad
One
43
Aaheng
Voice
44
Aahinah
Mirror
45
Aahirah
Promise
46
Aahlah
Moon
47
Aahuya
Wind
48
aaidah
name of a narrator of hadith
49
aaila
beautiful, like moon.
50
Aailaa
Beautiful
51
Aailah
Family
52
aaima
leader, ruler.
53
Aaimah
Leader
54
Aaimalk
Able
When a child is born the first thing that is considered is the name of the baby. The baby girls are thought to be the true blessings in Islam. Allah and his Prophet (PBUH) has called the birth of a baby girl good news. In this case, parents become really vigilant about choosing Muslim Girls names for their babies.
Muslim Girls Names in English: All around the world, Muslims hold a particular status because of a vast population of 1.8 Billion. The Muslim countries are scattered geographically and that brings variation in culture and traditions as ell. Globally the Muslim Girls Names and Muslim Boys Names have different spellings and pronunciation. In some regions, Muslim Girls Names meaning too differ.
Every region is enriched with its culture and that goes the same with the names. In some regions, Muslim Girls Names and Muslim Boys Names are the same, for example, Ayaan or Irtiza. However, there are many Muslim Girls names specified by gender.
According to legends, Muslim Girls names meanings reflect itself on the personality of the baby girl. For Muslim parents or guardians, it is necessary for them to understand Muslim Girls Names with their meanings. Muslim Girls Names meanings help them to choose the best among all for their little princesses.
It happens often that whenever someone listens to a name, they rush to ask for its meanings. Parents look for unique Names for their baby girls without focusing on their meaning. It's always better to find a meaningful Muslim Girls names, instead of some unique yet absurd mixing of words. A name is a gift by the parents so they have to keep it precious for their children as it has last long till the end of their lives.
At one occasion, the Holy Prophet (PBUH) said:
"On the Day of Resurrection, you will be called by your names and by your fathers' names, so give yourselves good names." (Hadith Abu Dawud)
According to many traditions in Muslim Families, a child is named after the 7th day of their birth. There happens an Aqiqah Ceremony where typically a single goat for baby girls and two goats or sheep for baby boys are sacrificed. While naming a baby, spiritual and religious significance is sheerly examined.
History of Muslim Islamic Girls Names
Before the advent of Islam, girls were killed by putting them in graves alive. Holy Prophet SAWW loved daughter and in one of his hadiths, He SAWW said:
"If anyone has a female child, and does not bury her alive, or slight her, or prefer his male children to her, Allah will bring him into Paradise."*
The Last and Beloved Prophet of Allah SWT, Muhammad SAWW had four beautiful daughters:
Zainabbint Muhammad
Ruqayyahbint Muhammad
Umm Kulthumbint Muhammad
Fatimah bint Muhammad
These names are often selected by parents as these are the most precious Muslim Girls Names and has the most sacred significance.
In the History of Islam, many Muslim women played a great role in preaching this true religion. They were the symbols of purity, piousness, and bravery.
Maryam or Marriam is among the Top Muslim Girls Names. This Muslim Girls Name has a pure history dated back to the time of Hazrat Isa (AS) whose mother Maryam (R.A) was a true example of sacredness and morality.
There is a name Ayesha which belongs to the most beloved and youngest wife of Holy Prophet (SAWW). Similarly, Khadijah is a popular Muslim Girls Names because it belonged to the Holy Prophet's first and most honorable wife.
In the Famous Muslim Girls Names today, there is a name Rabia or Rabya. It doesn't belong to any Sahabiya or Azwaaj-e-Mutahraat (Wives of Holy Prophet). She was a Sufi Saint of 8th Century and got the title of "Half Qalander". She prompted the teaching of fighting against Nafs, Tawwakal, and Patience.
Islamic Muslim Girls Names Meanings
Confused about your newborn baby girl's name? UrduPoint presents you with an alphabetically ordered directory of Muslim Girls Names. Here you can search for all the names starting from alphabet A-Z with just a simple click. Here you can search for Muslim Girls Names Meaning to have a better understanding of your baby girl's name.
This page offers Top Muslim Girls Names with their meanings. Here you can find plenty of Muslim Girls Names for your daughters, sisters, nieces, and granddaughters. This is a directory of thousands of Muslim Girls Names with their meanings. Sometimes, parents like some names which don't have good meanings. Not just meaning, you can search for the origin, lucky color, lucky number and day. Here you can find Muslim Girls names lucky stones or metals, English and Urdu Meanings, Religion, and Lucky days as well.
The name of a person signifies his personality. Throughout Pakistan, India, Turkey, and Saudi Arabia, Muslim families search for Muslim Girls Names and their meanings. In Islamic societies, women are figured as Modesty so parents look for most modest names for their precious baby girls.
Islamic Baby Girls Names
Sometimes, parents find the perfect Muslim Girls Names from Quran. For the latest and trendy names, people search for unique baby girls names. Now no one has to search over long manual directories. This page has a huge data of Muslim Girls Names meanings.
The birth of the daughter is considered to be the arrival of love, blessings, and happiness. These little angels bring the biggest happiness to their families. Before even birth, Muslim parents start finding beautiful yet unique names for their little ones. To make their excitement more charming, UrduPoint has a huge collection of beautiful Muslim Girls Names.
Before the internet, parents had to search for names in huge manual name dictionaries to find out the meaning of their favorite Muslim Girls Names. But now Top Muslim Girls Names with their meaning are available with just a single click. This page has all the information on Muslim Girls Names you are looking for!
Q. What is the best name for Muslim girl?
In the best Muslim Girl names, you can choose for Aleena, Ajij, Rukhshanda, Syra, Maira etc. There are many popular Islamic girl names
Q. What are some Arabic girl names?
Arabic Top Muslim girls names are Amina, Fatima, Zariah, Imani, Ayesha, Maryam, and Zahra.
Q. What is the most beautiful name for a girl?
Girls are the God's beautiful creation and they should be given adorable names. The most beautiful name for a girl can be the name of any Azwaj-e-Mutahraat and Sahabiyat.
Q. Which Muslim Girl name is perfect for my daughter?
Islamic Girl names which have a beautiful meaning can be an ideal name for your daughter. If you chose a name according to the personality of you baby girl, then it will give you perfection.