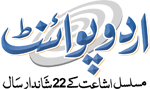 Boys Islamic Baby Names Starting with Q Alphabet
Are you looking for Islamic latest names for boys? This page offers you hundreds of beautiful Islamic baby names starting with Q alphabet. Choosing a charming name for baby boys is every parent's priority and Islamic Baby Boys names beginning with alphabet Q are more appealing.
Sr.
Name
Meaning
1
Qaa-af
The Flood
2
Qaabel
Able
3
Qaabez
Powerful
4
qaabil
variant of qabil acceptor, next, able
5
Qaadam
Coming Up
6
Qaades
Big Boat
7
qaadhee
variant of qadhi magistrate, justice, judge
8
Qaadir
Powerful
9
Qaafat
Quite
10
Qaafay
Humble
11
Qaafiz
Fast Horse
12
Qaahi
Happy
13
qaahir
variant of qahir conqueror, victorious
14
Qaaid
Leader
15
Qaaim
Strong

16
Qaalib
Body
17
Qaamoos
Deep River
18
qaan
to justice
19
Qaanat
Obedient
20
Qaaney
Patience
21
Qaani
Extremely Red
22
Qaanis
Hunter
23
Qaarat
Better
24
Qaareb
The Boat
25
Qaaref
Close
26
Qaari
Quran Teacher
27
Qaas
Astrologist
28
Qaasab
Flute Player
29
Qaaser
Helpless
30
Qaashim
Giver
31
Qaasi
Final
32
Qaasid
Messenger
33
Qaasif
Hard
34
Qaasim
Distributor
35
Qaatan
Judge
36
Qaatay
Cutter
37
Qaatin
Servant
38
Qaaz
Water Bird
39
Qaazi
Judge
40
Qaazib
Sharp Sword
41
qaba
friend
42
Qabaad
King
43
Qabaas
Sun
44
Qabad
King of the Kings
45
Qabeel
Group, family, body
46
Qabil
Worthy, worthy scholar
47
Qaboos
Beautiful
48
Qabos
With fair complexion
49
Qachaar
The Name of The Ancient Royal Family of Iran
50
qachar
ruler
51
qadaaf
Fast walker
52
Qadaam
Leader
53
Qadaar
Last Limit
54
qadah
measure, standard, yardstick, plane scale
Islamic Boys Names Starting with Q
Names are the source of recognition of an individual and boys names are often the title of the families. This page assists you in finding the Islamic Baby Boys Names starting with Q alphabets. There are particular alphabets that are often preferred by parents such as Q alphabet. Many Islamic names begin with the Q Alphabet. When choosing a name, parents want to gift the most beautiful name to their newborn baby.
Islamic Muslim Names Starting with Q
When a baby boy is born in a family, they are considered to be the "Blessing" by the Allah Almighty. Muslims are instructed to choose a beautiful and meaningful name. Among the best Muslim names for baby names, 99 names of Allah and Muhammad S.A.W.W are often recommended. Most Islamic names started with the Alphabet Q. The names recommended by Allah Almighty starts with Alphabet Q as well. According to Hadith, "The most beloved of names to Allah are 'Abdullah and 'Abdul-Rahman."
UrduPoint offers an Online Portal which gives access to thousands of lovely Islamic names starting Alphabet Q. Here you can search for Islamic names meaning in English and Urdu, Origin, Religion, Lucky Number, Lucky Color, and accurate spellings.
Islamic Names for Boys Starting with Q
UrduPoint lets you get access to hundreds of Islamic Names of baby boys on this page. So, gift your child a beautiful Islamic name with Alphabet "Q".