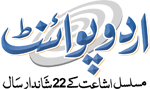 Boys Islamic Baby Names Starting with I Alphabet
Are you looking for Islamic latest names for boys? This page offers you hundreds of beautiful Islamic baby names starting with I alphabet. Choosing a charming name for baby boys is every parent's priority and Islamic Baby Boys names beginning with alphabet I are more appealing.
Sr.
Name
Meaning
1
Ibaad
Slave
2
ibad
servants, slaves
3
Ibadat
worship, prayer, adoration
4
Ibadet
Obedient
5
ibadullah
servants of god
6
ibdar
light of the full moon
7
ibehaj
happiness, delight, pleasure, mirth, joy
8
ibkar
early morning
9
iblees
Devil
10
Ibn
son, male child
11
ibn abbas
son of abbas
12
ibr
prophet abraham
13
Ibrahim
Prophet Abraham
14
Ibrat
Advice
15
ibsan
beauty

16
Ibsham
Fragrant tree
17
ibtar
accord, give, bestow, award, grant
18
ibtihaj
joy
19
ibtikar
innovation, invention
20
idalat
victory
21
idd
power, victory
22
ideeq
variant of idiq the biblical isaac is the english language equivalent
23
idiq
the biblical isaac is the english language equivalent
24
idms
the biblical enoch is the english language equivalent
25
idrak
accomplishment, achievement
26
Idrees
Instructor
27
idris
one who instruct
28
ieethaar
(isaar), sacrifice, selflessness.
29
Iez
Honorable
30
Ifaaf
Pious
31
iffan
time, season
32
Iffat
Pious
33
ifran
identity
34
ifraz
height, altitude
35
iftikhaar
honor, glory
36
Iftikhar
honour
37
iftikhar ud din
pride of the religion (islam).
38
iftikharus sadat
pride of the chiefs.
39
ifzal
eminence, superiority
40
ihab
in sindhi meaning is leather.
41
ihraz
Protector
42
ihsaan
variant of ihsan benevolence, beneficence, charity
43
ihsan
benevolence, beneficence, charity, compassion.
44
ihsanul haq
kindness of the truthah).
45
ihtiraam
honour, hold in honour.
46
ihtiram
honour, hold in honour
47
ihtishaam
variant of ihtisham pomp, magnificence
48
ihtisham
pomp, magnificence
49
ihtsham
strength
50
Ijaz
marvel
51
ijazul haq
inimitability of the truth
52
ijlal
glorification, exaltation
53
Ijtiba
Liked
54
ikbal
in sikh meaning is glory, destiny.
Islamic Boys Names Starting with I
Names are the source of recognition of an individual and boys names are often the title of the families. This page assists you in finding the Islamic Baby Boys Names starting with I alphabets. There are particular alphabets that are often preferred by parents such as I alphabet. Many Islamic names begin with the I Alphabet. When choosing a name, parents want to gift the most beautiful name to their newborn baby.
Islamic Muslim Names Starting with I
When a baby boy is born in a family, they are considered to be the "Blessing" by the Allah Almighty. Muslims are instructed to choose a beautiful and meaningful name. Among the best Muslim names for baby names, 99 names of Allah and Muhammad S.A.W.W are often recommended. Most Islamic names started with the Alphabet I. The names recommended by Allah Almighty starts with Alphabet I as well. According to Hadith, "The most beloved of names to Allah are 'Abdullah and 'Abdul-Rahman."
UrduPoint offers an Online Portal which gives access to thousands of lovely Islamic names starting Alphabet I. Here you can search for Islamic names meaning in English and Urdu, Origin, Religion, Lucky Number, Lucky Color, and accurate spellings.
Islamic Names for Boys Starting with I
UrduPoint lets you get access to hundreds of Islamic Names of baby boys on this page. So, gift your child a beautiful Islamic name with Alphabet "I".