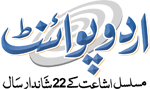 Boys Islamic Baby Names Starting with K Alphabet
Are you looking for Islamic latest names for boys? This page offers you hundreds of beautiful Islamic baby names starting with K alphabet. Choosing a charming name for baby boys is every parent's priority and Islamic Baby Boys names beginning with alphabet K are more appealing.
Sr.
Name
Meaning
1
Ka-ab
Near
2
kaab
honorable throne
3
Kaabed
Hard Worker
4
Kaaber
Leader
5
Kaadah
Hard Worker
6
kaadih
toiling,making efforts
7
Kaafel
Patience
8
Kaafia
Leader
9
Kaahan
Astrologist
10
Kaaib
Close
11
Kaajeb
Much More
12
Kaaman
Hidden
13
Kaamel
Complete
14
kaamil
variant of kamil complete, perfect
15
Kaanb
Happy

16
Kaanes
Safe
17
Kaarab
Close
18
Kaaram
Merciful
19
Kaardaar
Post Holder
20
Kaarz
Lecturer
21
Kaashed
Hard Worker
22
Kaasher
Happy
23
Kaashi
Artist
24
kaashif
variant of kashif revealing, discoverer
25
Kaasif
Sour
26
Kaasir
Winner
27
Kaateb
Writer
28
Kaatef
Denial
29
Kaazem
Humble
30
Kaazib
Liar
31
Kaazim
restraining anger, controlling rage
32
Kaazmin
Humble
33
kabaark
noble, dignatories.
34
kabar
high status
35
Kabeer
great, large, senior
36
Kaber
leader
37
kabir
great, aged, senior, venerable, reverend, respected
38
kadar
powerful
39
kadeem
servant
40
kadeen
friend, companion, confidant
41
kaden
companion
42
kader
variant transcription of qadir
43
kadin
friend, companion
44
kadir
spring greening
45
Kaeeb
Whiskered
46
Kafaalat
Bail
47
Kafaayat
Responsible
48
kafah
struggle, dilemma
49
kafalat
to bear
50
kafat
lion
51
kafayat
saving, profit, advantage
52
Kafeel
one who supports (a family) one who takes the surety or guarantee, a person who stands as surety
53
kafi
sufficient, al-kafi
54
kafil
responsible, sponsor
Islamic Boys Names Starting with K
Names are the source of recognition of an individual and boys names are often the title of the families. This page assists you in finding the Islamic Baby Boys Names starting with K alphabets. There are particular alphabets that are often preferred by parents such as K alphabet. Many Islamic names begin with the K Alphabet. When choosing a name, parents want to gift the most beautiful name to their newborn baby.
Islamic Muslim Names Starting with K
When a baby boy is born in a family, they are considered to be the "Blessing" by the Allah Almighty. Muslims are instructed to choose a beautiful and meaningful name. Among the best Muslim names for baby names, 99 names of Allah and Muhammad S.A.W.W are often recommended. Most Islamic names started with the Alphabet K. The names recommended by Allah Almighty starts with Alphabet K as well. According to Hadith, "The most beloved of names to Allah are 'Abdullah and 'Abdul-Rahman."
UrduPoint offers an Online Portal which gives access to thousands of lovely Islamic names starting Alphabet K. Here you can search for Islamic names meaning in English and Urdu, Origin, Religion, Lucky Number, Lucky Color, and accurate spellings.
Islamic Names for Boys Starting with K
UrduPoint lets you get access to hundreds of Islamic Names of baby boys on this page. So, gift your child a beautiful Islamic name with Alphabet "K".