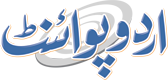 Hindu Girl Names with Meanings, Indian Girls Names
Hindu girl names are challenging to decide as there are many trendy Hindu girls names 2023. At UrduPoint, you can find popular Hindu girls names among many common Hindu names. You can also find the meaning of each Hindu girl's name and all other related details. Hindu girls names are listed here in alphabetical order so that you can find a desired one easily. Most famous Hindu girls names are Puja, Akshara, Arti, Anaya, and Priyanka.
Whenever a girl is born anywhere, everyone in the family gets excited to name her. According to Hindu customs, they go with the Kundali of the newborn baby girl to select a suitable name. At UrduPoint, there are many trendy Hindu girls' names arranged in alphabetical order. This way, you can easily find the baby girl's name as per her Kundali.
With each name among the popular Hindu girl names list, you can find the name's meaning and all other related details. You can easily find a name with the most decent and beautiful meaning for your baby girl. You can enlist your favorite names from our list of Indian girl names to make a choice easy. We believe our list of baby girl Hindu names will be very much helpful to you.
Write Your Comments