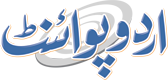 Popular Islamic Baby Names and Their Meaning in Urdu
Popular Islamic Baby Names: Naming trends may change with time but the significance of Popular Islamic Baby Names with their meaning is constant. Staying up-to-date is the key to keep on running with the world and just like Famous Muslim Baby Namesare our priority. Names are the first impression of anyone's personality because they reflect directly on the personality of the baby.
Popular and Famous Baby Boy and Baby Girl Names and Meanings
Sr.
Name
Meaning
1
Rehan
Sweet basil, Ocimum basilicum any fragrant plant
2
Rameen
Successful woman.
3
Aiza
Respectful
4
Rayan
Soft touch, fresh, paradise gate
5
Farzana
Wise, smart
6
Mishal
Big Lamp, Torch, Place Of Flame
7
Rafay
The exaulter, to elevate rank
8
Kinza
Treasurer
9
Hamza
The Uncle of Holy Prophet (PBUH), Killer of Lions
10
Usama
To Do Pious Behavior, Lion, Good
11
Sajid
Prostrating in adoration
12
Zohaib
Leader , king
13
Abid
Worshiper
14
Abdul Hadi
Guide, leader
15
Haris
Farmers

16
Hafsa
The name of the Holy Prophet's wife
17
Huzaifa
The name of the companion of Hazrat Muhammad (S.A.W)
18
Alisha
Protected by God
19
Shazia
Rare, unprocurable
20
Muzammil
One of the title of Prophet Mohammed (S.A.W)
21
Dawood
Dear
22
Zoha
Light
23
Sobia
Well dressed woman
24
Ubaid
In egyptian meaning is faithful.
25
Kiran
Ray Of Light
26
Ali Raza
The highest, happiness, Will
27
Hashir
Collector
28
Sheraz
Frozen milk
29
Ijaz
marvel
30
Samia
Wife of ancaeus.
31
Komal
Soft girl
32
Wajiha
Beautiful woman, glorious
33
Asad
Lion
34
Shahroz
Lavish, bright face
35
Dua
Blessing, prayer

36
Sameer
Beneficiary
37
Shumaila
Beautiful Face, Shape
38
Akram
Very Forgiving, Very Kind
39
Humna
Extremely discerning
40
Umar
Name of the second caliph
41
Noman
Advisable
42
Tehreem
Respect, sanctity.
43
Urwa
Hand-held, support.
44
Arsal
The one who was sent
45
Umaima
The guided
46
Farwa
Fur
47
Saira
The walker.
48
Ayat
Mark, sign
49
Areeba
Wise
50
Hunain
Valley near makkah where a battle was fought in the time of prophet muhammad.
51
Khalid
Heaven
52
Huma
Daughter of king bahman and mother of darab
53
Faiza
Amused
54
Sara
Whole
55
Bisma
Politely
56
Yaseen
The name of a Meccan Surah of the Holy Quran
57
Haseeb
Honourable
58
Azan
Muslim call for prayer
59
Moiz
One of the ninety-nine names of Allah
60
Shahzaib
Crown of a king, like a king
61
Malaika
Angel
62
Fatima
One of the 4 perfect women mentioned in the Qur'an, the daughter of the Holy Prophet
63
Neha
Beauty
64
Arham
The most compassionate or merciful
65
Azlan
Lion
66
Hamna
Purple or black grape (a fruit - berry)
67
Azhar
Bright, Enlightened
68
Naila
Success
69
Abiha
The name of Hazrat Fatima R.A
70
Waqas
Combatant,soldier
71
Shaheer
Well-known.
72
Uzma
Smart Lady
73
Abdullah
Servant of god
74
Hania
Rich, well-to-do, prosperous, happy, in pleasant or easy circumstances
75
Hajra
To emigrate
76
Ahmad
Much praised. one of many names of the prophet muhammad
77
Adan
Heaven
78
Manahil
Fresh Water Spring
79
Haniya
A place to rest; to be happy
80
Eman
Fortunate, Safe, Fearless, Congratulations, Satisfied
81
Rabia
Monks or dervishes who abandon worldly possessions ascetic
82
Mubeen
Light, One who appears
83
Ahmed
Much praised, one of many names of the prophet muhammad
84
Hurain
Name of Hazrat Fatima
85
Amna
Peace
86
Hamdan
Which is appreciated
87
Saqlain
Doubling of weight or gravity
88
Afzaal
Kind acts
89
Musa
Famous Prophet
90
Hassan
Comely, beautiful, pleasing, Imam Hasaan, the grandson of Prophet Muhammad
91
Anam
The mercy of allah
92
Nabeel
Noble man.
93
Kashaf
To show, to inspire, to blossom
94
Lubna
A woman with milky white beauty
95
Manha
Gift of allah
96
Abeeha
The name of Hazrat Fatima R.A
97
Mirha
Light of Allah
98
Musfira
Glowing face, Bright, White
99
Umer
Life, period
100
Aisha
Lively woman life. aisha was the name of the favorite wife of the prophet mohammed.
In Islamic families, when a baby is born everyone tries to find out a Popular Islamic kids Names, to make their kids pious and humble. The Islamic Popular Baby Names have the most enchanting meanings which consequently affect the baby, either it's a boy or girl. Although the traditions and culture are distinctive around every region, yet Popular Boys Names and Popular Girls Names holds the same importance all around.
Popular Muslim Baby Names
Every child is different. Children learn from society but to some extent, their name influences their way of life. Popular Islamic Baby Names have a considerably good effect on child personality. Among the Popular Muslim Islamic kids Names, the names of the Prophets, Sahabas, Sufi Saints, and other influential personalities are highly prioritized by the Muslim parents.
On the top of the list, the names of Allah Almighty mentioned on Al-Quran are most preferred among all. The names of Allah Almighty are considered to be Popular Islamic Baby Names with their meaning in every region where there is a Muslim population. On one side, parents find the most unique and famous names for their kids, while on the other side, they are conscious about the meaning of the name.
According to Islamic teaching, the names you chose for newborns must hold some balanced meanings. This is the reason why Allah's names are on Popular Muslim baby names\' list because the meaning of Almighty's names is beautiful and influential.
Popular Islamic Baby Names with their Meaning
All Muslim majority countries including Pakistan, Gulf, Iraq and Iran, Turkey, and others have a distinctive approach for choosing a name. One of the major reasons is that the popularity graph of Popular Islamic kids Names vary in every region so parents try to stay in trend. The number two reason is language difference. It makes the Popular Islamic Baby Names pronunciations and spellings different.
UrduPoint brings a Popular Islamic baby name dictionary with their meaning to assist all the parents who are searching for the latest and trending names. Here you can search for Popular Muslim baby name's meanings, origin, lucky gemstone, lucky day, and every related information you are looking for.
This page has an extensive database with Popular Islamic baby names listed in alphabetic order so parents can easily find the name of their favorite character. Sometimes, parents have a particular favorite name but they are unaware of the meaning. On this page, you can find all the Popular Muslim baby names with their meanings. It'll help you to gift your child with stunning and Popular Islamic baby names. Everything you're looking for is inside this page and every detail related to your favorite Famous Kids Islamic Names is just a clickaway!
Q. What are the most popular Arabic names?
The popularity of Arabic names: Muhammad, Amir, Omer, Hassan, Hussain, Fatima, Ayesha, Khadija, Salman, Ali, and Zahra has always remained high.
Q. What are the most popular Muslim names?
Huzaifa, Hamza, Rehan, Azlaan, Anabiya, Inaya, Haniya, Hareem, and Mahira are most popular Muslims names.
Q. What are the latest trending Popular Muslim boy names?
In the latest trending Popular Muslim boy names list, there are Maaz, Sufian, Sarim, Arish, Taimoor, Shayad and many more.
Q. Where you can search for Popular Islamic baby names for boys and girls?
There are many sites for checking the Popular Islamic baby names for boys and Islamic baby names for girls. Burt UrduPoint can provide you an easy access towards the Famous Kids Islamic Names with their Meaning.
Latest Comments
My name is Basharat Ullah, suggest for me. Baby boy or baby girl e please, which is similar to my name.
By: Basharat Ullah on 31-10-2023
My name is AKIL SAIYAD and my begam name is SUMAIYA SAIYAD plz find out mya baby name her DOB is 03/09 Plz send me emil: saiyadakil0212@
By: Akil on 03-10-2023
My name is noman and my wife name is afiea my first daughter name is zainab plz suggest son name
By: Noman on 16-09-2023
My Name Gulam samdani and my wife Name Hajira Begum please Suggest me Good name for my baby boy
By: Gulam Samdani on 18-06-2023
My name is Imran and my wife name is sehrish my five son . imran. m Ayan imran .m arshman subhan Imran now tell last one name suggests
By: Imran on 14-06-2023
Baby boy name
By: Nagulmeera on 11-06-2023
My name halim born date
By: Halim on 08-06-2023
Shall I keep my daughter name better or not
By: Farhin on 04-06-2023
My name is shaik Mabu Subhani and my wife names is shaik gousiya my baby boy birth on 16-5-2023 @ 1:52 pm pls send me my baby name
By: Shaik Mabu Subhani on 25-05-2023
Plz. Suggest my baby boy name is KHAN
By: Md.Shahnewaz Khan on 17-05-2023
Assalamualaikum Aap Mujhe Nahera Reham or Ali Umraan k name meaning batay please
By: Dr. Afsana on 11-05-2023
08/05/2023 time 11:46am is berth of my new name is Abid Hussain ,my wife name is Anjuman ara and my 1st Son name is Muhammad Hammad Raza. kindly suggest best name of my new boy.
By: Abid Hussain on 11-05-2023
My name is Irfan wife is Sanowwar suggest me boy and girl name
By: Irfan on 09-05-2023
My name is Salamtullah my wife name Ayesha khatoon please suggest of Islamic boy name
By: Salam Tullah on 04-05-2023
My name is mohammad irfan and my wife name sana bano my baby boy was born on 14/04/2023 plz suggest a good name
By: Mohammad Irfan on 23-04-2023
My name is Afreen and my Husband name is Nadeem Sayyed and I have 2 baby girl and 1 baby boy please suggest some Islamic names
By: Afreen on 09-03-2023
My name is azhar mother name nahid plz suggest baby boy name
By: Azhar on 07-03-2023
Ishart khatun father sitare slam tanjiLa khatun
By: Ishart Khatun on 26-01-2023
My cute baby girl please suggest to me islamic girl name
By: Md Azhar on 21-01-2023
I want to new name of boy baby 16-01-2023
By: Shaik Karimulla on 20-01-2023
i want a baby boy name with letter A
By: Rebeka on 29-12-2022
Assalamualaikum I want a new name for my baby my husband's name is MD Gufran Alam I want a matching name.
By: Iqura on 25-12-2022
My name Is musharraf my husband name is fayaz I want to new name of baby boy
By: Musharraf on 24-12-2022
Latest islamic baby boy name suggests
By: Yusuf on 12-12-2022
I want to new name of boy baby 07-12-2022
By: HABIB ULLAH on 07-12-2022
Best name
By: Mohd Soeb on 12-11-2022
My son on 18-10-2022
By: Syed Faiyaz on 22-10-2022
Please tell meaning of Arish.
By: Sharik on 07-10-2022
My son date of birth 29/09/22 Thursday wich name create
By: Waqas Ahmed on 04-10-2022
my 1st son name ashaar rayaan plzzz suggest my 2nd baby boy name
By: Uzma Usman on 02-10-2022
my name is uzma my husbnd name is my 1st son name Ashaar Rayaan plzzzx suggest my 2nd baby boy
By: Uzma Usman on 02-10-2022
my name is hammad my wife name huma mere 3 beto ke bd ek beti hoi he uska name nikal den ge
By: Hammad on 24-08-2022
Anus and Ahsan 2 brother kindly 3rd brother name batha dy
By: Sulman on 31-07-2022
Sufyan ka matalab kya hy
By: Sufyan on 22-03-2022
Please suggest a good Islamic girl name.
By: Faiza on 13-03-2022
Date please tell me some baby and boy names
By: Mahaboob Khan on 27-02-2022
Boy name
By: Ikbar Ansari on 15-02-2022
Zeeshan
By: Zeeshan on 12-02-2022
My name iram shahzadi husband nam my son date of birth 27/1/2021 any baby islamic name suggestion
By: Iram on 02-02-2022
My name is pintu ahamad and my wife name is sogra khatun sir please batlaiye meri beti ka nam oska paida hui h 25/01/22 ko sam
By: Pintu Ahamad on 02-02-2022
boy
By: Irfan Ansari on 28-01-2022
My name is Bilal and my wife Nama Shazia So please help me My childs name 1, Noreen Fatima 2, Muhammad azan 3, I need name please
By: M Bilal on 27-01-2022
Awesome
By: Altamas on 23-01-2022
Please send a fashion name
By: Gulzar Ahmad on 21-01-2022
My son date 20/01/2022 some suggestions for Islami name plzz
By: Ahmed Ali Ansari on 20-01-2022
My name is Asadullah and my wife name is sadia my first boy name is abdul ahad plz saggest another boy name
By: Asad on 09-01-2022
Ye name bohat thory log rakhty hain
By: Arabaya on 19-11-2021
My daughter born in please suggest a good Islamic name
By: Azhar Abbas on 06-11-2021
Akhtar
By: Akhtar Ali on 11-10-2021
New islamic name suggests me
By: Munsif on 06-10-2021