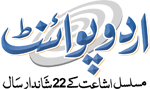 Muslim Baby Names for Boys and Girls with Urdu Meaning
Are you looking for Unique Muslim Baby Names in Urdu? UrduPoint presents a huge dictionary where you can find perfect Muslim Urdu Names for Newborn baby. This page comprises all the latest and popular Muslim baby names. Here, you can find Muslim names for babies either it's a baby girl or a boy. This database consists of Authentic Muslim baby Urdu names which are usually a priority of Muslim parents. All Muslim baby names with different origins like Arabic, French, Dutch, etc are displayed on this page.
Muslim Baby Names for Boys with Urdu Meaning
Muslim Baby Names for Girls with Urdu Meaning
| Sr. | Name | Meaning |
| --- | --- | --- |
| 1 | Shaan | Respect, style, goodness |
| 2 | Chandii | A precious metal, white sheet |
| 3 | Baidil | Lover |
| 4 | Rahijah | Humble |
| 5 | Paritaa | Lover |
| 6 | harvespagah | All-knowing |
| 7 | sehrish | Glamorous personality |
| 8 | Roshane | Bright |
| 9 | giti | World, universe |
| 10 | Zeenat | Grace |
| 11 | fahima | Learned, understands( swahili origin ) |
| 12 | Hammat | Shame |
| 13 | Zaakiya | Pure |
| 14 | Pinki | Intoxiacation |
| 15 | unaiza | Sheep/goat , name of a valley between makkah and taif |
| 16 | rahla | Happy, mirth, joyous. |
| 17 | Temiz | Difference |
| 18 | rushna | Light |
| 19 | Yusra | Prosperity |
| 20 | Sobiya | Happy dress lady |
| 21 | Deyana | Religion |
| 22 | Hadia | Leader, guide |
| 23 | kastoori | A fragrance |
| 24 | hamamah | This was the name of a slave who suffered much punishment for the sake of allah but sayyidina abu bakr ra bought her and emancipated her |
| 25 | Nadeema | Friend, close friend |
| 26 | Intehaa | Lover |
| 27 | muhabbat | Love, affection. |
| 28 | Saboohi | Morning Syrup |
| 29 | sanna | In scandinavian meaning is truth |
| 30 | qadriyyah | Strong. |
Muslim Urdu Names for Newborn Baby
When a baby is born in a Muslim family, the parents of that kid try to choose the best of Muslim name for their newborn. They prefer unique yet meaningful because it's commanded by the Prophet S.A.W.W of Allah. The most suggested names by the Holy Prophet PBUH were Abdullah and AbdurRehman. Among Muslim baby Urdu Names, there are few categories which define what type of names must be chosen.
While choosing an ideal Muslim Name for babies, parents should focus on the meaning of the name. They should prefer the names of Prophets, Messengers, Sahabas, and other Muslim heroes. Other than that, Muslim parents should look for the names of Sufi and Saints who have spent their lives for the sake of Islam. Holy Prophet (SAWW) said:
"Whoever gets four sons, and he has not named even one after I has been cruel on me."
A list of Muslim Baby names is enlisted in the Holy Qur'an for both baby boys and baby girls. However, choosing the names of Allah Almighty and Holy Prophet PBUH is significant for the Muslims as well as for the baby. Every parent wants their child to be pious and humble and have the beautiful traits of a good believer and practitioner. The Muslim baby names including the 99 Names of Allah are the best choice among all.
Muslim Names Baby Boy
Many names are common in Islam and Christianity. However, the Bible has been replenished so many times and has been majorly translated in English so the names have changed a bit. Try to avoid choosing a baby name out of the Bible or any other Islamic book. The best source of finding the perfect Muslim baby name is Al-Qur'an. It comprises ideal Muslim baby boys names and Muslim baby girls names with beautiful meanings.
Muslim Urdu Baby Names are easier to pronounce and understand. UrduPoint displays a huge Muslim baby names directory where you can find the Muslim Kids Names meaning in English and Urdu, Origin, Gender, Lucky Number, Lucky days, Lucky Color, Lucky Gemstones, and even Lucky metals. This page helps you find out what day, color, or number can be fortunate for your life.
Muslim Names for Baby Girl
No matter what region they live, all Muslims stay united under the similar values and practices of Islam. The festivals, customs, and traditions celebrated by Muslim families are same. While naming a newborn baby, the traditions are same all around the world. In many Muslim families, parents gift their child with a beautiful Muslim kids name after the seventh day of their birth. There, a complete event named Aqiqah happens and then the baby is named.
UrduPoint makes it easier for all new parents and expecting Guardians, to choose a Muslim baby name for their children. This page is a complete guide towards naming a child and finding its meaning. Find a perfect Muslim Urdu Kids name here and bless your baby lives!
Q. What are famous Muslim Urdu Names in Pakistan?
Nowadays, Waleed, Aryan, Zayan, Khadija, Hoorain, Aliza, Aliya, Faria, Javeria, Sania are the famous Muslim Urdu Names in Pakistan.
Q. Which Muslim Baby Urdu Names is suitable for my newborn?
The Muslim Baby Urdu Names which suits the personality of your child is best for them. If the baby is calm, then a soft name will suit them. If you have are naughty and active baby then select the popular Muslim name for your child.
Q. How can I choose Muslim Names for Babies?
You can choose unique Muslim names for babies. You can choose particular Islamic names which hold significant meaning. If the meaning of the Islamic name is good then it will have a nice influence on your child's personality.
Q. Why the meanings of Muslim Urdu Names are important?
While naming a child, people should first learn about the name. There are many Muslim Urdu Names which have good meanings and that will give a good affect on your child's personality. Allah has also commanded Muslims to gift your child with beautiful and meaningful Islamic name.
Latest Comments
Muslim names should be selected by checking out the meanings of those names as well. Here are good options for names.
By: Laraib Khalil on 26-07-2019
For beautiful Urdu names for your kid, you can visit this page. I have checked this site and it has many beautiful names.
By: Adeel Khokhar on 26-07-2019
Muslims names should be selected by considering whether its meaning is beautiful or not. Here are beautiful Muslim Urdu Names.
By: Aima Rauf on 23-07-2019
Muslims often consider that names must be Islamic with good meaning. I am same. I checked my baby's name in Urdu with beautiful meanings. I found all info easily. thanks.
By: Hamza Rajpoot on 19-07-2019
Recently Allah has blessed me with baby girls, and for here I selected a name here. I love all Muslim Urdu Names here.
By: Syed Qasim on 17-07-2019
I always check this site before naming my children. It gives me a very good suggestion of Muslim Urdu Names.
By: Raja Rafiq on 10-07-2019
Allah has commanded us to name our children with beautiful Islamic names. I use this site for naming my children. This page has all Muslim Urdu names and they are actually lovely.
By: Sarfaraaz on 10-07-2019
Choosing one name for your child out of so many names is actually a hard thing. Well, this page has lovely Muslim Urdu names.
By: Ujala Khan on 09-07-2019
Please don't name your children without knowing their meaningS. It affects their personality. This page has a good list of Muslim names. Have a look!
By: Nabeela Kausar on 02-07-2019
If you are looking for beautiful Urdu Names then this page is the best option for you! I have named my children on this page's suggestions. Nice collection.
By: Salman Ch on 02-07-2019
I am expecting my first baby and really excited to name that little munchkin. After visiting almost all name suggesting sites on the internet, I liked this one the most. It has many beautiful Muslim Urdu names. Can't select one now!
By: Khadija Arshad on 29-06-2019
Nice
By: M Hafeez Ali Nawab on 23-07-2021
Meaning and history of baby girl name AMSA
By: Zeeshan on 29-12-2019