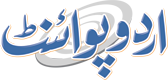 Popular Hindu Boy Names with Meaning, Indian Popular Boy Names
A popular Hindu boy names list is something that everyone looks for whenever a baby boy is born in a Hindu family. UrduPoint helps you find the best suitable Hindu boy name that better reflects Hindu religion and culture on this occasion of happiness. On this page, you can find many popular Hindu boy names 2023 that make you choose one easily. Some of the most popular Hindu boy names include Aryan, Gautum, Shiv, Krishna, and Ram.
Sr.
Name
Meaning
1
Ari
Lion; Brave; Inner Skin; Eagle; Lord Vishnu
2
Arjun
Confidence and Power; Pandava Prince; Bright; Peacock; Son of Lord Indra; One of the Pandava Brothers; Pandav; A God
3
Aum
The Sacred Syllable
4
Aaditya
Sun
5
Aarav
Peaceful; Good Personality
6
Ajay
Unconquerable; God; Never Loose
7
Akash
open space, sky in Sanskrit.
8
Akhil
whole, complete in Sanskrit.
9
Akshay
Indestructible; Unlimited
10
Anand
happiness, bliss in Sanskrit.
11
Anil
Puriest; Wind; God of Wind
12
Armaan
Wish; Longing; Soldier; Famous Bearer; Desire
13
Arun
Mythical Charioteer of the Sun; Dawn; Red Colour
14
Avi
The Sun and Air; Honest; My Father is Exalted
15
Aadavan
Sun; Brilliant Like The Sun; Lord Vishnu

16
Aadi
First; Most Important
17
Aadit
Peak
18
Aadvik
Unique, Exclusive, Someone who has no equivalent,
19
Aahan
Iron; Sword
20
Aalok
Light
21
Aanav
Humane
22
Aarin
Mountain Strength
23
Aarit
One who Seeks the Right Direction
24
Aariv
King of Wisdom
25
Aarul
God's Grace; Gods Blessing
26
Ahil
Prince; Emperor; Ruler
27
Anant
Infinite
28
Anantajit
Always Victorious
29
Aryan
Noble; Old Civilisation; Related; From a High Race; Son of Arya; That which is Beyond Anyone's Strength; Belonging to the Aryans
30
Avyan
Not Having Any Imperfection; Lord Vishnu's Name
31
Ayaan
Nature; Temperament; Gift of God
32
Bodhi
Enlightenment
33
Barun
Lord of the Sea
34
Daiwik
By the Grace of God
35
Daksh
Expert; Talented; Fit; Fire; Gold; Son of Lord Brahma; Precious Son; Son of a Perfect Being; Capable; Smart

36
Deval
Sage Narada; Temple
37
Devesh
God of Gods; Lord Shiva
38
Dushyant
Destroyer of Evil; Raja Dushyant Father of Prince Bharat
39
Dev
Bard; Poet; God; King; Immortal; Charming; Awesome; Abbreviation of Names Beginning with Dev
40
Edhas
Happiness
41
Eshaan
Desiring and Wishing
42
Hrehaan
God's Chosen
43
Hridhaan
Heart
44
Ishit
One who Desires to Rule
45
Ishan
Lord Shiva; Sun
46
Jay
Blue Jay; He who Supplants; The Lord is Salvation; Victory; Blue Crested Bird; A Bird in the Crow Family; Win
47
Kairav
White Lotus
48
Kian
The Lord Krishna; Kings; Royal; Ancient; Distant
49
Krish
Sculpture; Knowledge
50
Kalpen
Fit; Proper
51
Kailash
Name of a Himalayan Peak; Abode of Shiva
52
Karthik
A Hindu Month; One who Bestows Happiness; God Shiva's Elder Son
53
Kavish
King of Poets; Other Name of Lord Ganesh
54
Laksh
Aim
55
Moksh
Salvation
56
Manav
Human; Man
57
Milan
Union; Gracious; Dear; Glory; Favour; Grace
58
Mohan
Fascinating; Charming; Beauteous; Attractive; Lord Murugan; Lord Krishna
59
Nayan
Eye
60
Neeraj
Lotus; Pearl
61
Nikhil
Whole; Prithvi; Complete; Entire
62
Nirmay
Pure
63
Nishan
Miracles; Symbol
64
Nitin
Master of the Right Path; New; Owner of the Truth Way
65
Naman
Salutation
66
Nevaan
Holy; Pure Soul
67
Niket
Home
68
Ohm
Primordial Sound
69
Ovi
Holy Massege of Marathi Saint
70
Pranav
Intelligent; The Sacred Syllable Om
71
Pulkit
Happiness; Happy; Thrilled; Overjoyed
72
Parth
King; Bright; Silver; Arjun
73
Pavan
Wind; Breeze; Life; Lord Hanuman
74
Priyam
Beloved
75
Rayan
Doorman of Heaven; Soft Touch; Fresh; Paradise Gate; Descendent of Rian; Fragrant Herb; Sweet-scented Herb
76
Rahul
EFFICIENT; CONQUEROR OF MISERIES; GOUTAM BUDDHA'S SON
77
Ranbir
Warrior of Battle
78
Reyansh
A Part of Sun; Lord Vishnu
79
Rishi
Saint
80
Rajiv
striped in Sanskrit, Lotus Flower
81
Rajveer
National Hero
82
Rohan
Ascending; Increasing
83
Sachiv
Friend
84
Samit
Always Making Friends; Collected; Quiet
85
Sasmit
Ever Smiling
86
Shresth
most excellent, best in Sanskrit.
87
Siddharth
The Name of Lord Vishnu; Shiv; White Mustard
88
Sajan
Beloved
89
Samay
Time
90
Siddh
Knowledge and Wealth
91
Sai
Flower; Everywhere; Ishwar; Lord Shiva; Sai Baba; Swami
92
Sachin
Pure; Existence; Lord Indra; Lord Shiva
93
Sanjay
Victory; Lord Shiva; Dhritarashtra's Charioteer; Triumphant; Caring
94
Taksh
Strong
95
Tej
Lustrous; Light
96
Vedant
Hindu Philosophy
97
Viaan
Full of Life
98
Veer
Brave
99
Yug
Time
100
Zavian
light in Arabic
Everyone celebrates the birth of a newborn child. And when the newborn is a baby boy, the joy multiplies many times. The whole family gets excited to name the baby boy. Here comes the popular Hindu boy names list at UrduPoint. This list gives you hundreds of popular Indian boy names with their meanings and other related details.
You will also find names of Hindu Gods and characters from Hindu historical stories in this list. With this vast collection of popular Hindu boy names, naming your newborn baby boy is never complicated. You only need to shortlist the names starting from the letter that the baby boy's Kundali suggests. After that, see the meaning of all those shortlisted names and choose the best one.
Write Your Comments