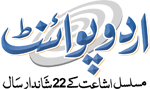 Boys Islamic Baby Names Starting with H Alphabet
Are you looking for Islamic latest names for boys? This page offers you hundreds of beautiful Islamic baby names starting with H alphabet. Choosing a charming name for baby boys is every parent's priority and Islamic Baby Boys names beginning with alphabet H are more appealing.
Sr.
Name
Meaning
1
haabeel
variant of habil the biblical abel is the english language equivalent
2
Haadaf
Passenger
3
haadhir
variant of hadhir present, attending
4
haady
variant of hadi guiding to the right
5
haafiz
variant of hafiz keeper, guardian, preserver
6
Haaj
Haaji
7
haajib
doorkeeper, chamberlain, eyebrow.
8
haakim
variant of hakim wise, healer, physician, ruler, sovereign
9
Haam
Hazrat Nooh A.S Son's Name
10
haami
a protector, a patron, helper, supporter, defender.
11
haamid
in muslim meaning is praising (god); loving (god)
12
haanee
variant of hani happy, delighted, content
13
haani
in muslim meaning is happy; delighted; content
14
haaris
variant of haris vigilant, watchman
15
haarisah
guard, protector.

16
haarith
variant of harith plowman tiller. old arabic name
17
haatib
a person who collects wood, name of a sahabi who participated in the battle of badr, he was the messenger of the holy prophet (peace be upon him) to the ruler of egypt.
18
haatim
variant of hatim judge. inevitable, unavoidable
19
haaziq
variant of haziq skillful, intelligent
20
haba
favourite
21
habash
guinea hen, guinea fowl
22
habbah
berry, grain, seed
23
Habbal
Rope Maker
24
Habeeb
friend
25
habeel
name of one of the sons of sayyidina aadam as
26
Habib
loved person, beloved friend
27
Habib-e-Khuda
God's Lover
28
habibullah
beloved of god
29
Habil
Earner
30
habis
a narrator of hadith
31
Hablalma-Teen
Solid Source
32
Habshi
Citizen Of Habsha
33
habwat
gift, present
34
habz
happiness, pleasure
35
Habza
Kalma
36
Hadaad
softness, mildness, kindness
37
Hadab
High Ground
38
hadabbas
tiger
39
hadad
joy, noise, clamor
40
hadaf
respected
41
Hadaiq
walled gardens, flower gardens, orchards
42
hadaq
wise
43
Hadar
Beautiful
44
hadas
new, happening for the first time
45
hadaya
gift, present
46
hadbar
beautiful
47
hadber
Beautiful
48
haddad
smith
49
haddaq
wise.
50
Haddy
Song
51
hadee
variant of hadi guiding to the right
52
Hadeeqah
The Garden
53
hadeer
beautiful
54
hadheer
variant of hadhir present, attending
Islamic Boys Names Starting with H
Names are the source of recognition of an individual and boys names are often the title of the families. This page assists you in finding the Islamic Baby Boys Names starting with H alphabets. There are particular alphabets that are often preferred by parents such as H alphabet. Many Islamic names begin with the H Alphabet. When choosing a name, parents want to gift the most beautiful name to their newborn baby.
Islamic Muslim Names Starting with H
When a baby boy is born in a family, they are considered to be the "Blessing" by the Allah Almighty. Muslims are instructed to choose a beautiful and meaningful name. Among the best Muslim names for baby names, 99 names of Allah and Muhammad S.A.W.W are often recommended. Most Islamic names started with the Alphabet H. The names recommended by Allah Almighty starts with Alphabet H as well. According to Hadith, "The most beloved of names to Allah are 'Abdullah and 'Abdul-Rahman."
UrduPoint offers an Online Portal which gives access to thousands of lovely Islamic names starting Alphabet H. Here you can search for Islamic names meaning in English and Urdu, Origin, Religion, Lucky Number, Lucky Color, and accurate spellings.
Islamic Names for Boys Starting with H
UrduPoint lets you get access to hundreds of Islamic Names of baby boys on this page. So, gift your child a beautiful Islamic name with Alphabet "H".