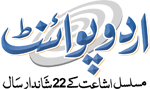 Popular Muslim Boys Names with Meaning
Popular Muslim Boys Names: Names have a tendency to reflect on the personality of the child. While naming a baby, first its popularity is checked. Now its an era of trends, people opt what is trending. However, Popular Muslim Names with their meanings still have its significance because it has an effect on the child. Baby boys are supposed to be stronger and ambitions because they are considered astheir of the family's property.
Popular and Famous Baby Boy Names and Meanings 2023
Sr.
Name
Meaning
1
Kashan
Popular cities
2
Sheraz
Frozen milk
3
Rehan
Sweet basil, Ocimum basilicum any fragrant plant
4
Ali Raza
THE HIGH, EXALTED ONE, HOPE
5
Faizan
Blessings, gifts
6
Saqlain
Doubling of weight or gravity
7
Sajjad
One who does much prostrations
8
Salman
Companion, especially of Prophet Muhammad
9
Adan
Heaven
10
Hunain
Valley near makkah where a battle was fought in the time of prophet muhammad.
11
Saad
Blessed
12
Azan
Muslim call for prayer
13
Shahroz
Lavish, bright face
14
Azlan
Lion
15
Uzair
The biblical ezra is the english language equivalent

16
Ashir
Grateful, thankful
17
Ayan
God gift
18
Riaz
Gardens
19
Arsal
The one who was sent
20
Dawood
Dear
21
Ashar
Liveliness
22
Haris
Farmers
23
Ahmed
Much praised, one of many names of the prophet muhammad
24
Sarim
Sword, brave
25
Moiz
One of the ninety-nine names of Allah
26
Usman
Hazrat Usman Ghani
27
Irfan
Identity, through identity
28
Sohaib
Reddish, slightly red, famous sahabi
29
Arham
The most compassionate or merciful
30
Umer
Life, period
31
Muzammil
Title of prophet Muhammad
32
Rayan
Soft touch, fresh, paradise gate
33
Akram
Generous
34
Zeeshan
Lovable
35
Ismail
Prophet Ishmael, son of Prophet Abraham, brave
36
Asif
Be competent
37
Abdul Hadi
Guide, leader
38
Hanan
Mercy.
39
Subhan
Allah
40
Sudais
"sixth", "one out of six"
41
Hashir
Collector another name for prophet muhammad
42
Hussain
Good.
43
Rohan
Happiness
44
Burhan
Proof
45
Altamash
Advance guard of the army, vanguard
46
Arslan
Lion, brave
47
Abubakar
In egyptian meaning is noble.
48
Faheem
Wise, Intelligent
49
Asad
Lion
50
Sufyan
Much bright, very clear
51
Ahmad
Much praised. one of many names of the prophet muhammad
52
Hamza
The Uncle of Holy Prophet (PBUH), Killer of Lions
53
Murtaza
Most Favorite
54
Aqib
Deputy, assistant
55
Muhammad
Appreciated, Name of the Last Prophet of Allah (SWT)
56
Khalid
Heaven
57
Taimoor
Self-respecting
58
Imran
The name of Hazrat Musa (A.S)'s father
59
Fahad
Counsellor, a large swift-running spotted animal of cat family
60
Abbas
Prophet Muhammad's uncle
61
Azhar
Bright, Enlightened
62
Usama
Do good
63
Hamdan
Which is appreciated
64
Ayyan
God gift
65
Muneeb
One who turns to the right path, vicegerent
66
Shayan
Suitable
67
Shakeel
Stylish, Fashionable, Beautiful
68
Ali
Eminent, noble, high in rank
69
Atif
Kind, affectionate, merciful
70
Bilal
The Prophet's Companion
71
Noman
Advisable
72
Abdullah
Servant of god
73
Yasir
Name of a Companion of Muhammad (SAWW), Sahabi's Name
74
Hassan
Comely, beautiful, pleasing, Imam Hasaan, the grandson of Prophet Muhammad
75
Rafay
The exaulter, to elevate rank
76
Rizwan
Complacency
77
Qasim
The distributor
78
Ayaan
Future, futurity
79
Daniyal
Famous intellectual practitioner
80
Shahzad
King
81
Umair
Old arabic name
82
Zaroon
Visitor
83
Afzaal
Kind acts
84
Arsalan
Lion
85
Shahid
Bystander
86
Zubair
In sindhi meaning is proper name.
87
Anas
Affection. love. a group of people (as opposed to other creatures)
88
Ijaz
marvel
89
Waqas
Combatant,soldier
90
Haider
Lion
91
Zayan
Beautiful, hospitality
92
Yaseen
Name of a sura in the Qur'an, a name of the Holy Qur'an
93
Danish
Knowledge
94
Asghar
Smaller. younger
95
Shahbaz
Handsome young man, brave person
96
Sajid
Prostrating in adoration
97
Farhan
Happiness
98
Abid
Worshiper
99
Huzaifa
Companion of prophet muhammad, huzaifah ibn yaman
100
Husnain
Imam Hasan and Imam Hussain, the two grandsons of Prophet Muhammad
Popular Muslim Boys Names
The meanings of many Popular Muslim Names doesn't have a particular significance since parents must have to stay aware of the consequence as names reflect on the child's personality. The popularity of the name keeps the child stay in running society. Very few parents prefer old names as they want to choose a Popular Muslim Boys name for their newborn baby.
Novelty and high popularity level ought to be the key component in mind while choosing an appropriate baby name for your son.UrduPoint presents an ideal page for top Popular Muslim Boys names with English and Urdu Meanings. This page is a direct and easy guide towards naming your child. We know a perfect name is hard to find still there's a large directory of Popular Muslim Boys names and Popular Muslim Girls names.
Popular Islamic Boys Names
This page has a database of a variety of Popular Muslim Boys names with meanings, origin, and lucky stones. Here, Urdu and English both readers will be able to understand the meaning of Muslim boys names. This page is exclusively for the parents who are confused about the name of their son, nephew, brother, or grandson.
Here all the Popular Boys Names meanings are alphabetically listed so parents can choose the best name out of their favorite alphabets. A name must suit the personality of the child and in this way,Popular Muslim baby boys names work in the best manner.
All the Popular Muslim boys names are up-to-date and suitable for a little baby. This is a modern-day directory of baby names which won't waste your time. In the older days, parents had to check and find perfect names for their children from around 1000-paged dictionaries. This online page has everything you are looking for. In the search bar, you can type your favorite name and all the relevant details will be on your screen. Muslim Parents from all around the world search name spellings, pronunciations, and meanings here in English and Urdu.
Parents should focus on the names which have an appropriate meaning and origin. Popular Muslim Boys Names in English and Urdu can help you in finding the best name for your little. This will further guide you about your child's lucky stone, number, and day. All of these things together construct the personality of the child. In different regions, the popularity graph of Muslim Boys names may vary but all of them are available under one roof.
Popular Muslim Islamic Baby Boys Names
All Europian, Asian, and African countries have their own name trends and UrduPoint presents you all Popular Muslim Boys names meanings so you can find what can be ideal for your child.
Unique yet Popular Muslim Islamic Boys names are listed here in alphabetical order with the relevant details like English and Urdu meanings, gender, and religion. You can have access to all the trending and Popular Muslim Boys names with a single click only. These names are listed based on your priority and can be searched accordingly as well.
We know and care about our users and for them, this page has turned into most user-friendly Famous Muslim Boys Names dictionary page. You can find everything here for your newborn baby name!
Q. What are the best Muslim Boy Names?
In the Best Muslim Boy Names list, there are the beautiful names of Allah Almighty and Muhammad S.A.W.W. Then, Muslim parents can choose other popular Islamic names such as Ayaan, Adeel, Burhan, Zeeshan, etc.
Q. What are Popular Muslim Boys Names?
Popular Muslim names for baby boys are Ahmad, Ali, Usman, Abu Baker, Subhan, etc.
Q. What are Popular Arabic Boys names?
Arabic boy names are the most common Muslim baby boy names. Names of Allah and Muhammad S.A.W.W are the famous Arabic boy names including Abdul Rehman, Abdul Raheem, Abdul Malik, Abdul Qudoos, Shahid, Fatih, Aqib, Qasim, Basir, etc.
Q. What are the most attractive boy names?
Most of the Muslim boys names are attractive. In the list of attractive Islamic names for baby boys, there are Muhammad, Ahmad, Ali, Hassan, Hussain, etc.
Latest Comments
Popular Islamic names for your baby boys are difficult to select when you have such a vast range of options like you can found here. Good site.
By: Faqeer Khan on 23-07-2019
My sister has just given birth a baby boy Alhamdullilah. I need some suggestions for Islamic popular names of boys.
By: Wardha Zia on 23-07-2019
For my son, I took the recommendations from this page. Nice popular names tho.
By: Sudais Kalia on 19-07-2019
I am a phupho of 5 nephews and we have always taken a suggestion for their names. A nice page for Popular names for baby boys.
By: Fabiha Khan on 19-07-2019
Popular Boys names are available here. I also search on this page.
By: Almas Affan on 17-07-2019
There are many names popular nowadays but those names are meaningless. Well for my baby boy I visit this site. UrduPoint is going good!
By: Mubeen ALI on 13-07-2019
I am from Newyork. this page helps alot in naming newborns. I also used this page while naming my baby boy. It has a good collection of Boys Popular Islamic names.
By: Akbar Butt on 10-07-2019
Boys are mama's prince. My son is my life. So I named him Ahmad, after Allah's beloved prophet. We should choose Islamic names for baby boys.
By: Fizza Rehmat on 10-07-2019
For my little chipmunk, I have chosen a name from this site. Trust me it has some unique and popular Islamic boys names.
By: Sadaf Raheel on 09-07-2019
For my boy, I have taken recommendation from this page. Nice names
By: Khalida Ijaz on 09-07-2019
Among all baby names sites, this site has the most reasonable and Islamic names for baby boys. Selected a popular Islamic boys name from this site for my nephew. Thank you.
By: Minahil Zafar on 09-07-2019
For naming your kids, this page will help you alot. I have found many good suggestions of Islamic names for boys.
By: Zainab Naz on 02-07-2019
Names must be unique and I think that names with good meaning actually affect the child. For my baby boys, I have selected popular Islamic names from here. They have got amazing suggestions. HAVE A LOOK!
By: Sahiba Murad on 29-06-2019
For the boy's names suggestions, I have always preferred this site. Best site!
By: Nida Ali on 29-06-2019
When my first baby was born, nobody let me name her because everyone was so excited to name our house's first baby. Now I am going to be a father for the second time and I won't let anyone else name my kid. Our baby will most probably be a boy and here on this site, I have seen Islamic popular names that are actually worth considering. Well I guess Zaim is a beautiful name. What do you think?
By: Raheel Khalid on 29-06-2019
my name is Shawnee wife name afirn Fatima. Please suggest a good name for my son
By: Shameer on 05-04-2023
My name is MD HAFEEZ my wife name is Reshma which is the best name for my boy 04-03-2023
By: MD HAFEEZ on 28-03-2023
Mera bhanja hua he aj uske abu ka nam kalimullah he uski ami ka nam muneeza he btae us bache ka nam kya rakhe date of birth 5 ramzan 27/3/2023
By: Mohsin on 28-03-2023
MUHSIN
By: MUHSIN on 10-03-2023
Arshi my husband name shawaz please baby boy muslim name s word
By: Arshi on 28-02-2023
Aiza waqar
By: Aiza on 12-02-2023
Qayyum
By: Qayyum on 04-02-2023
I want to know the Meaning of Ahmad Al-Nufais. Can you please describe this in Urdu….? Jazak Allah
By: M.Umar Malik on 27-01-2023
My name is Rizwan Khan my wife name is Arbin khanam match son name
By: Rizwan on 21-01-2023
My name is laiba my husband Saud plz match name son 30-11-2022
By: Laiba Saud on 17-01-2023
Arslan kesa naam hai
By: Washim on 09-01-2023
Sand me baby boy name please
By: Mansoor Ahmad on 07-01-2023
Assalamulaikum my name Mohammed Azad Khan and my wife name was Tania Tabassum ples sending me Islamic boy name
By: Mohammed Azad Khan on 06-01-2023
Father ka naam bilal baig mother name asfiya baig Monday ko paidaish hua ladka raat raat minute per hua
By: Zafarbaig on 05-01-2023
Mera naam daniya ha mere husband ka azam please baite ka or baite ka naam btay
By: Daniya on 05-01-2023
My name is Sameena Taj my husband name is jb Mohammed Usman plz humare baby boy ka name kya hona chahiye please
By: SAMEENA TAJ on 05-01-2023
My name is muskan my husband name is Salim one boy name and one girl name bataye
By: Muskan on 12-12-2022
Hi my name is shamshul Arfeen mere naam ki meaning kiya hai plz
By: Shamshul Arfeen on 11-12-2022
My name muneeb my wife name muskan son name pls
By: Muneeb on 07-12-2022
Please suggest my baby boy name
By: Sonam on 05-12-2022
PLEASE DO LET ME KNOW MOHANNAT NAME MEANING
By: ARIF on 03-12-2022
Father name Raza Ali mother name reshman for boy name
By: Raza Ali on 15-11-2022
My name is Saliha and my husband name is Sheik Vasim my baby was born on 31st October 2022 at 04:19 pm could you please tell me a sweet name for my baby boy
By: Saliha on 09-11-2022
Unique name
By: Liyaquat on 06-11-2022
Father name Asif boy name please
By: Asif on 01-11-2022
My name is riyaz and my wife name is Soni begam, ladka hua hai, date ko samay 0900PM, kya nam rakhe
By: Riyaz on 20-10-2022
My name is mohsin my wife name is Hina please send me boy name
By: MOHSIN on 13-10-2022
Mera beta rabiul awwal ki 3 tarikh ko hua h piz koi accha name batae
By: Farheen W/o Nayab Sheri on 08-10-2022
My name is ashiya and my husband name is mohd Shakir plys suggest me for my baby boy name he is born on 24 August 2022
By: Ashiya on 07-10-2022
Father name is, Zubair Mother name is Simal and baby boy birth date is 26 September 2022 please suggest name plz
By: XYZ on 04-10-2022
My name is shakeer Qureshi My wife name Neha jabeen BABY BOY Bron 01 Oct plz suggest baby boy Name
By: Shakeer Qureshi on 02-10-2022
My name anisa and shohar name sohil mere bete ke liye shaba vale name mese koy name bataye
By: Anisa Sumra on 29-09-2022
23/9/2022 my baby boy was born on Friday 4:20pm plz suggest best Islamic name
By: Arslan on 26-09-2022
My baby boy born 23/09/2022 friday plz suggest a good name
By: Basit Aziz on 26-09-2022
I won't know meaning of my name
By: Musthak on 22-09-2022