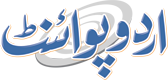 Quranic Girl Names, Meanings, Origin, Lucky Numbers, Other Details
Quranic girl names are very popular in the Muslim community worldwide. These names are taken from Surahs and verses of the Holy Quran. All the Muslim Quran names for girls are sacred for Muslims; that's why they are very popular. Quranic girl names 2023 have beautiful meanings that compel people to give their newborn baby girls Quranic Names. The most popular Quranic names among Muslims are Maryam, Amina, Ayat, and Zahra.
Name
Meaning
Gender
Aafiya
good health, bin ayyub had this name, he was a narrator of hadith
Girl
Aala
bounties
Girl
Amina
trustee
Girl
Aminah
honest,trustworthy
Girl
Aqiba
result, consequence.
Girl
Ayaat
many signs & proofs, verses in the quran
Girl
Ayah
a verse from quran or a sign from god
Girl
Ayat
mark, sign
Girl
Dunya
world
Girl
Hajra
to emigrate
Girl
Hasana
good deed, kind act, favour
Girl
Ilm
in sindhi meaning is slave girl belonging to zubaydah, wife of harun al-rashid had this name.
Girl
Kaanz
treasure
Girl
Kalima
speaker, mouthpiece.
Girl
Marib
pl. of marab, wish.
Girl
Mawadda
friendship, intimacy
Girl
Naima
comfort, tranquillity
Girl
Rahmah
in sindhi meaning is compassion, mercy.
Girl
Samaah
in muslim meaning is generosity
Girl
Sumaira
brownish
Girl
Tayyiba
good, good-natured, sweet
Girl
Wahida
alone, lone, single, lonely, by oneself, solitary,
Girl
Zahina
a very sharp mind
Girl
Zahra
radiant, resplendent
Girl
Naming a newborn baby is important in all religions worldwide. However, Muslims prefer to name their newborn babies Islamic names with beautiful meanings as the name reflects a person's personality. There is a vast collection of names in the Holy Quran for boys but for girls, there are few choices. However, all the Quranic girl names have beautiful meanings and are popular worldwide; therefore, parents prefer these Islamic girl names from Quran over other names.
Above is the list of all Quranic names in alphabetical order. You can select any of the names above to see their details, meaning, lucky number, origin, etc. You can also enter any Quranic name in the search bar above to see its details.
While naming a newborn baby girl, it would be best to shortlist the Quranic names as per their meanings, origin, etc., so that the selection becomes easy. After you shortlist, you can ask other family members for their opinion. This way, you will easily name your newborn baby girl, and the selected Quranic girl name will best reflect her personality.
Latest Comments
Budh ke din ladki paida Hui uska naam kya rakhna chahiye
By: Zainulabedin on 13-11-2023
R se koi islamiq Quranic girl name bataye
By: Rafat on 11-09-2023
Meaning of Abeeha
By: Abeeha on 08-09-2023
Assalamu Alaikum mujhe Bakrid ka din beti Paida Hui hai usko naam kya Rakhna chahie Thode bataiye sham ko 6:00 Baje Paida Hui Hai
By: Ashif on 09-07-2023
it good to see
By: Abiha on 11-02-2023