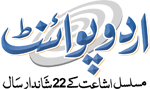 Boys Islamic Baby Names Starting with W Alphabet
Are you looking for Islamic latest names for boys? This page offers you hundreds of beautiful Islamic baby names starting with W alphabet. Choosing a charming name for baby boys is every parent's priority and Islamic Baby Boys names beginning with alphabet W are more appealing.
Sr.
Name
Meaning
1
waae
protector
2
waaee
guard, bodyguard, one of the security personnel, protector
3
Waafer
More
4
Waafi
Complete
5
Waahdat
Alone
6
waahib
variant of wahib liberal, donor
7
waahid
in muslim meaning is single; exclusively; unequaled
8
Waaid
Promise
9
Waail
Shelter
10
Waaiz
Creator
11
Waajab
Always
12
Waajad
Creator
13
Waajef
Alive
14
Waalee
Friend
15
Waali
friend

16
Waameq
Lover
17
waamiq
variant of wamiq loving, friendly
18
Waani
Complete
19
Waanid
Ambassador
20
Waaqi
Protector
21
Waaqif
Knower
22
Waarad
Passenger
23
Waarid
Brave
24
Waarina
Example
25
Waariq
Beautiful Tree
26
Waaris
Helper
27
Waasif
Good
28
Waasil
Friendly
29
Waasiq
Strong
30
Waasti
Relationship
31
waathiq
variant of wathiq confident, strong
32
Wabaas
Bright
33
Wabees
Bright
34
Wadaad
Love
35
wadeed
infected person
36
wadi
in hindu meaning is calm,peaceful
37
Wadid
Lover
38
Wadin
Wet
39
Wadood
friend, lover
40
Waeed
News
41
Wafaa
Support
42
Wafaaq
Meeting
43
Wafaaqat
Friendship
44
wafaq
concord, harmony, unanimity
45
wafar
copious, much, opulent, ample
46
Wafed
Messenger
47
Wafee
Complete
48
wafeeq
variant of wafiq successful
49
wafer
more frequent
50
wafi
faithful, loyal
51
wafid
in hindu meaning is sky
52
wafiq
successful
53
wafiyy
loyal
54
Wahaab
Forgivner
Islamic Boys Names Starting with W
Names are the source of recognition of an individual and boys names are often the title of the families. This page assists you in finding the Islamic Baby Boys Names starting with W alphabets. There are particular alphabets that are often preferred by parents such as W alphabet. Many Islamic names begin with the W Alphabet. When choosing a name, parents want to gift the most beautiful name to their newborn baby.
Islamic Muslim Names Starting with W
When a baby boy is born in a family, they are considered to be the "Blessing" by the Allah Almighty. Muslims are instructed to choose a beautiful and meaningful name. Among the best Muslim names for baby names, 99 names of Allah and Muhammad S.A.W.W are often recommended. Most Islamic names started with the Alphabet W. The names recommended by Allah Almighty starts with Alphabet W as well. According to Hadith, "The most beloved of names to Allah are 'Abdullah and 'Abdul-Rahman."
UrduPoint offers an Online Portal which gives access to thousands of lovely Islamic names starting Alphabet W. Here you can search for Islamic names meaning in English and Urdu, Origin, Religion, Lucky Number, Lucky Color, and accurate spellings.
Islamic Names for Boys Starting with W
UrduPoint lets you get access to hundreds of Islamic Names of baby boys on this page. So, gift your child a beautiful Islamic name with Alphabet "W".