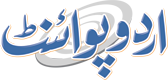 Hindu Boy Names, Indian Names for Hindu Boys and Their Meanings
Hindu boy names are a hot discussion in each family whenever a new baby boy is borns in a Hindu family. Hindus want to name their boys the Hindu God names that best suit the Hindu newborn boy's Kundali. For your ease, trending Hindu boys' names 2022 are available here. Some of the very popular Hindu boys' names are Arjun, Ishan, Aum, Moksh, and Krish.
When a boy is born in a Hindu family, most Hindus go to Pandits to get the Kundali of the boy. The Pandit creates the Kundali, and based on it; some alphabets are selected to name the baby. You can search for your baby boy's trendy Hindu names that lie under such alphabets at UrduPoint.
The birth of a boy in a family is undoubtedly the most joyful event for the parents and the whole family. That's why everyone searches for popular Hindu boy names. If you have a Hindu boy's name in mind and want to know its meaning, you can enter the name into the search bar. You will instantly get the name's meaning and all other related details. In no time, you can narrow down the search for an Indian Boy Name.
As most Hindus prefer to name their boys on the names of Hindu Gods, here you will also find the Hindu Gods' names. You can also know their meanings and all other related details. It is never hard to select a Hindu boy name for your newborn baby boy with all such detailed information.
Write Your Comments