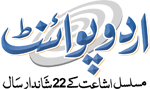 Boys Islamic Baby Names Starting with E Alphabet
Are you looking for Islamic latest names for boys? This page offers you hundreds of beautiful Islamic baby names starting with E alphabet. Choosing a charming name for baby boys is every parent's priority and Islamic Baby Boys names beginning with alphabet E are more appealing.
Sr.
Name
Meaning
1
ebi
in parsi meaning is paternal
2
Ebraheem
Prophet Abraham
3
ebrahim
father of many
4
ehan
full moon
5
ehmad
admirable
6
ehrar
independent people
7
ehsan
compassion
8
Ehtasham
Eye
9
ehtemad
trust, reliance, credence, confidence
10
ehteram
respect
11
ehtiram
honour, respect
12
Ehtzaz
Shaking
13
eid
happy
14
Eiman
religion
15
eisa
arabic form of jesus

16
ejaaz
miracle, astonishment
17
Ejad
Creation
18
ekanag
obedient
19
el amin
trustworthy
20
elias
in american meaning is jehovah is god
21
elyas
variant of ilyas the biblical elijah is the english language equivalent
22
Emaan
Faith
23
emaaz
please
24
emad
in parsi meaning is confidence
25
Enayat
Please
26
Eqan
To Believe
27
erach
belonging to iran
28
Eradat
Make plans
29
erag goshih
power of hearing as sharp as thousand ears
30
eran
land of aryans, iran
31
eranvej
land of aryans
32
erekhsha
archer who decided the boundaries of iran
33
erezata
silver, of silver
34
erezu
honest, sincere
35
erezwa
righteous, holy
36
erman
friend, god
37
ervad
religious teacher
38
esa
in sanskrit meaning is desirable; another name for visnu
39
esam
in hindu meaning is safeguard
40
Esaq
Caught
41
esfandiar
a character in shahnameh
42
esfandyar
a character in shahnameh
43
eshaan
desiring and wishing
44
esmaeel
ishmael (son of abraham)
45
etemad
faith, trust
46
Ewaan
Godly
47
ezaan
obedient
48
ezan
obedience
49
Ezaz
honour
50
ezhar
expression, statement, demonstration
Islamic Boys Names Starting with E
Names are the source of recognition of an individual and boys names are often the title of the families. This page assists you in finding the Islamic Baby Boys Names starting with E alphabets. There are particular alphabets that are often preferred by parents such as E alphabet. Many Islamic names begin with the E Alphabet. When choosing a name, parents want to gift the most beautiful name to their newborn baby.
Islamic Muslim Names Starting with E
When a baby boy is born in a family, they are considered to be the "Blessing" by the Allah Almighty. Muslims are instructed to choose a beautiful and meaningful name. Among the best Muslim names for baby names, 99 names of Allah and Muhammad S.A.W.W are often recommended. Most Islamic names started with the Alphabet E. The names recommended by Allah Almighty starts with Alphabet E as well. According to Hadith, "The most beloved of names to Allah are 'Abdullah and 'Abdul-Rahman."
UrduPoint offers an Online Portal which gives access to thousands of lovely Islamic names starting Alphabet E. Here you can search for Islamic names meaning in English and Urdu, Origin, Religion, Lucky Number, Lucky Color, and accurate spellings.
Islamic Names for Boys Starting with E
UrduPoint lets you get access to hundreds of Islamic Names of baby boys on this page. So, gift your child a beautiful Islamic name with Alphabet "E".