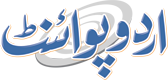 Boys Islamic Baby Names Starting with L Alphabet
Are you looking for Islamic latest names for boys? This page offers you hundreds of beautiful Islamic baby names starting with L alphabet. Choosing a charming name for baby boys is every parent's priority and Islamic Baby Boys names beginning with alphabet L are more appealing.
Sr.
Name
Meaning
1
La'alin
Red
2
La'Sani
Unparalleled
3
Laabid
Fun
4
Laachin
Eagle
5
Laada
Lovely
6
Laafiz
World
7
Laagam
Government
8
Laahaz
Mountain
9
Laaheb
Fire
10
Laahef
Helper
11
Laahif
Oppressed
12
Laahiz
Wait
13
Laaib
The Player
14
Laaih
Shine
15
Laaim
Job

16
Laaiq
Able, Legitimate, Suitable
17
Laal
Red
18
Laalah
Name Of A Flower
19
Laali
Red Color
20
Laamar
Deaf
21
Laamas
Touch
22
Laamay
Shine
23
Laamz
Deaf
24
Laarab
Connected
25
Laasani
Unparalleled
26
Laatab
Still
27
Laazib
Adhesive, Sticky
28
Laaziq
Sticky
29
Labaid
A Famous Arabian Poet
30
Labeb
wise, prudent, learned
31
labeeb
variant of labib sensible, intelligent
32
Labeed
A Famous Arabian Poet
33
Labeeh
Black Magic Man
34
Labeen
Pet
35
Labib
Clever
36
Labiq
Clever
37
Labq
Clever
38
Laden
Fragrance
39
Ladhe Shah
Name of Famous Waliullah
40
Laeem
Winner
41
Laeeq
Able
42
Laeeque
Close
43
Lafaaz
Talkative, Happy statement
44
Lafaz
Talkative, Happy statement
45
Lafeef
mixed multitude, crowd
46
Lafeez
Useless
47
Laffaz
Talkative, Happy statement
48
Lafif
Friend
49
lafiz
to intellect
50
Lagam
Annan The Government
51
Lahaaque
White Bull
52
Lahaf
one who is treated wrongly or unjustly, an oppressed person, oppressed, wronged
53
Laham
Intuition
54
laheem
he outstripped
Islamic Boys Names Starting with L
Names are the source of recognition of an individual and boys names are often the title of the families. This page assists you in finding the Islamic Baby Boys Names starting with L alphabets. There are particular alphabets that are often preferred by parents such as L alphabet. Many Islamic names begin with the L Alphabet. When choosing a name, parents want to gift the most beautiful name to their newborn baby.
Islamic Muslim Names Starting with L
When a baby boy is born in a family, they are considered to be the "Blessing" by the Allah Almighty. Muslims are instructed to choose a beautiful and meaningful name. Among the best Muslim names for baby names, 99 names of Allah and Muhammad S.A.W.W are often recommended. Most Islamic names started with the Alphabet L. The names recommended by Allah Almighty starts with Alphabet L as well. According to Hadith, "The most beloved of names to Allah are 'Abdullah and 'Abdul-Rahman."
UrduPoint offers an Online Portal which gives access to thousands of lovely Islamic names starting Alphabet L. Here you can search for Islamic names meaning in English and Urdu, Origin, Religion, Lucky Number, Lucky Color, and accurate spellings.
Islamic Names for Boys Starting with L
UrduPoint lets you get access to hundreds of Islamic Names of baby boys on this page. So, gift your child a beautiful Islamic name with Alphabet "L".