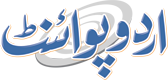 Muslim Boys Names in English and Their Meaning
Muslim Boys Names: Here You can find the Best Muslim Boys Names on UrduPoint.com. We are providing the Top Muslim Boys Names with their English Meaning. Here are the some of the top muslim baby boys names meaning include most trending like Ali, Abdullah, Ahmad, Usman, and Arham
Sr.
Name
Meaning
1
Aabaad
Slave
2
Aabbaz
swimmer
3
Aabdaar
Clear And Transparent, Bright
4
Aabdar
Clear And Transparent, Bright
5
Aabed
Obedient
6
Aabes
Lion
7
aabid
worshiper, devotee
8
aabideen
worshipers
9
Aabise
Vulgar Worker
10
Aabloch
White Sugar, Candy, Egyptian
11
Aabluch
White Sugar, Candy, Egyptian
12
Aabnoos
Black, A type of fish
13
Aabnos
Black, A type of fish
14
Aabnus
Black, A type of fish
15
aadam
variant of adam. the biblical adam is the english language equivalent.

16
Aadar
Liar
17
aadeel
just
18
aadil
just
19
Aaess
Lion
20
Aaeze
Poor
21
Aafaaq
World, Universe, Country, Horizons, Edge of the sky
22
Aafandi
Former Turkish Address, Owner, Sir, Venerable
23
Aafaq
World, Universe, Country, Horizons, Edge of the sky
24
aafeen
to forgive mistake
25
aafi
to forgive
26
Aafien
Brave
27
aafsar
rapidly that works
28
aaghaa
master, owner
29
Aaghar
Pious, Noble
30
aahid
the commitment
31
Aahil
Aahil is an Arabic word that means "great king", "great leader", "emperor", a king or ruler who presides over multiple nations and countries. It is not a Quranic word but you can use it as a name since it doesn't have a bad meaning. It is written as عَاهِل in Arabic and can also be written as Ahil, Ahel, Aahel in English. Is is pronounced [(A)fter] + [(H)ot + s(I)t + p(L)ay] with emphasis on the first syllable.
32
Aahin
Humble
33
aaid
restore
34
aaied
the relapse
35
aaien
darwish adjectives

36
Aaiesh
Prosperous
37
Aain
Helper
38
Aaiq
Obstacle
39
Aais
Happiness
40
Aaish
Prosperous
41
Aaiss
Lion
42
Aajif
Fast Wind
43
Aajil
Speedy
44
Aajiz
Constrain
45
Aakhon
Teacher
46
Aakhoon
Teacher
47
aaki
to establishment
48
aakif
given, attached
49
Aalah
Very Excellent, high place, Top
50
aalam
world, universe
51
aalamgeer
conqueror of the world
52
Aali
Loud, high
53
aalif
compassionate, affectionate
54
aalim
man of learning, wise
Muslim Baby Boys Names in English
Birth of baby brings joy to families and when its the baby boy- it's an ultimate delight. In Muslim families, names are thought to be highlyinfluential. Name is the first gift parents give to their children. Muslim names of boys are often chosen out of Prophets, Sahabas, and Sufi's name. Legends are children acquire the characteristics of their name. The Muslims boy's names are chosen on the basis of culture and region. Muslim baby names of boys are different in various regions. The matter of the fact is, there is a great population of Muslims in Turkey, Iran, Iraq, Indonesia, and even France.
In every continental region, Muslims baby names of boys vary in accordance with its popularity. Talking about the regional variation, a minor change in the name's structure of pronunciation produces a new name in both Boys Muslim Names and Girls Muslim Names.
In names people often consider their native language, just like in Pakistan, Urdu Boys Names are encouraged. Although Urdu Names for boys are the combination of Arabic, Persian, and Turk names yet it holds its own significance.
Muslim Islamic Boys Names
Islam has created some limits of choosing the name of Muslim Children. UrduPoint presents a platform where you can search for the Islamic Names for Boys. Here you can find the Urdu Boys Names with meanings. Although Islam has forbidden a few names for babies such as the Fir'on, Qaroon, Abu Jehal, and of similar disbelievers. According to a Hadith Narrated by Muslim in his Saheeh, 1398:
'The most beloved of names to Allaah are Abd-Allaah and Abd al-Rahmaan.'
Allah has commanded to choose the name by examining all of its angles that either it suits the child or not or will the name let the child build up optimistic characteristics. All of the beautiful Islamic boys names with Urdu meanings are mentioned on this page.
The inclination of the vast majority for Muslim Baby Boy Names is that the meaning ought to be something that shows the characteristics of leaders and power. Other than that with regards to naming the child, parents are increasingly worried about the impact of the name will have on the kid so they make a point to be exceptionally attentive.
Different occasions individuals have seen to be inspired by some well-known characters or at times individuals think of paying a tribute to their friends and family who have left this world by naming their baby boy after them however the simple idea of being negligent of the meaning of the name. This page lead those parents to find the Muslim Boy names with meanings in Urdu.
We have gathered all the information and have adjusted all the Muslim Names for Boys according to them in sequential order with the meanings of the names and the spellings of the names in Urdu.
Muslim Boys Names: As mentioned above, the birth of child and particularly a baby boy in Muslim families viewed as a genuine blessing. The name has an incredible inclination to affect the life of any individual. It is the main explanation that you ought to be cautious of while assigning a name to your baby. Be that as it may, alongside the name, the lucy number, origin, meaning additionally assume a key job. The appearance of a baby in a family is considered as a genuine indication of adoration, blessing, and amicability.
In certain families, the name of the child is decided before birth and in some cases, parents remain confused. Islamic Boys Names page is an ideal spot for individuals who need smart thoughts for reasonable Muslim boys' names. On this page, you can find the Muslim boys' names with their fortunate number, origin, meaning, and so on.
Muslim Boys Names Categories:
Following the top most categories for naming your Muslim baby boy:
Prophet Mohammad S.A.W.W mentioned two names that are beloved by Allah Almighty. Those names are 'Abdullaah and Abdul-Rahmaan'. It's the first, infact, prioritized category for naming your Muslim boy.
In the second category, those names fall which express enslavement to Allah. These names can be Abdul-Azeez, Abdul-Raheem, Abdul-Malik, AbduIlaah, Abdul-Salaam, etc.
The third category has all the names of Prophets and Messengers of Allah. Since Ahmad is the names of Muhammad (S.A.W.W), so it must be prioritized as an Urdu name for a baby boy. Similarly, the 'Messengers of strong will' named Ibrahim, Moosa, Eesa and Nooh (may the peace and blessings of Allaah be upon them), and then the other prophet's names can be chosen for Muslim baby boys.
In the fourth category, the names of Allah's righteous slaves can be chosen as Muslim baby boys names. The companions of Holy Prophet (PBUH) which are called the Sahabas are granted with a high rank in Islam. It's Mustahhib to name your baby boy after them.
Lastly, find the Muslim baby boys names here which seems proper and pleasant for your child with beautiful meaning as well.
Latest Boy Names with Meanings
The platform has a huge collection of latest Muslim boy names. Islamic boys name with meaning is generally looked by Muslim parents living in Pakistan, India, and other Middle Eastern nations. The pattern of searching Islamic names online is easier on this site as it offers every required detail. You can find probably the best Islamic boys' names in Urdu, and some most recent Boys name with meaning online which you can pick for your lovely baby boy.
Here, you can search for the Muslim Baby boys names meaning in Urdu, origin, lucky number, lucky color, lucky days, lucky metals and stones. UrduPoint presents all boys names sequenced alphabetically. This page offers all the latest and trending Muslim baby boys names in Urdu. UrduPointdisplays all the Boy Islamic Names in Urdu on this page. All Muslim boys names with English and Urdu meanings are displayed here.
Q. What are the best Muslim Boy Names?
In the Best Muslim Boy Names list, there are the beautiful names of Allah Almighty and Muhammad S.A.W.W. Then, Muslim parents can choose other popular Islamic names such as Ayaan, Adeel, Burhan, Zeeshan, etc.
Q. What are good Muslim names?
Good Muslim names for baby boys are Ahmad, Atif, Badar, Basheer, Subhan, etc.
Q. What are some Arabic boy names?
Arabic boy names are the most common Muslim baby boy names. Names of Allah and Muhammad S.A.W.W are the famous Arabic boy names including Abdul Rehman, Abdul Raheem, Abdul Malik, Abdul Qudoos, Shahid, Fatih, Aqib, Qasim, Basir, etc.
Q. What are the most attractive boy names?
Most of the Muslim boys names are attractive. In the list of attractive Islamic names for baby boys, there are Muhammad, Ahmad, Ali, Hassan, Hussain, etc.