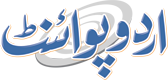 Daily, Weekly, And Monthly Ufone Call Packages For Users
Ufone offers some of the best and most market-competitive Ufone Call Packages 2023. There is a wide range of 2G, 3G, and 4G call and data packages to serve millions of its users all over Pakistan. We bring you some of the latest and trending packages to facilitate their customers.
Here are some codes that allow users to subscribe to Ufone Call packages 2023. All you have to do is dial from your phone, and they are instantly activated.
Dial *343# to subscribe to Ufone Daily Call Package 2023.
Dial *8888# to subscribe to Ufone Weekly Call Package.
Dial *5000# to subscribe to Ufone Monthly Call Package 2023.
Ufone Call Packages are famous for their vitality as they cover a broad spectrum of services.
Ufone is a pioneer in launching packages for its users. These packages are activated by using Ufone Call Package Codes. Users can now subscribe to these packages according to their budget, need, and convenience.
Ufone Hourly Call Packages
Package Name
Free Minutes
MBs/ GBs
Validity
Price
Subscription Number
Ufone Power Hour
60 On-net minute + 60 SMS
60 MBs
1 Hour
Rs.

7.

(جاری ہے)

17, incl Tax

Dial *99#
Ufone 3 Pe 3 Offer
Unlimited Ufone & PTCL Minutes
0 MBs/ GBs
2 Hour
Rs.5, incl Tax
Dial *343#
Ufone Daily Call Packages
Package Name
Free Minutes
MBs/ GBs
Validity
Price
Subscription Number
Ufone Daily Pakistan Offer
100 On-net Minutes
10 MBs
1 Day
Rs.

18, incl Tax

Dial *888#
Ufone Beyhisaab Offer
Unlimited Off-net Minutes
0 MBs
1 Day
Rs.10, incl Tax
Dial *5700#
Ufone Weekly Call Packages
Package Name
Free Minutes
MBs/ GBs
Validity
Price
Subscription Number
Ufone Asli Chappar Phaar Offer
100 On-net Minutes + 100 SMS
1000 MBs
7 Days
Rs.

18, incl Tax

Dial *5050#
Weekly Pakistan Offer
100 On-Net Minutes
100 MBs
7 Days
Rs.10, incl Tax
Dial *8888#
Ufone Monthly Call Packages
Package Name
Free Minutes
MBs/ GBs
Validity
Price
Subscription Number
Ufone Super Card Plus
2000 U2U & PTCL, 225 Off-net, and 4200 SMS
10 GBs
30 Days
Rs.

699 incl Tax

Dial *250#
Ufone Super Card Max
Unlimited U2U & PTCL, 350 Off-net, and 4500 SMS
14 GBs
30 Days
Rs.

749 incl Tax

Dial *629#
Ufone Super Card Gold
Unlimited U2U & PTCL, 600 Off-net, and Unlimited SMS
24 GBs
30 Days
Rs.

1099, incl Tax

*900#
Mini Super Card
600 U2U & PTCL, 75 Off-net, and 3500 SMS
1000 MBs
15 Days
Rs.

349 incl Tax

Dial *230#
Monthly Pakistan Offer
4000 U2U & PTCL
400 MBs
30 Days
Rs. 699 incl Tax
Dial *8888#
Ufone Postpaid Call Packages
Package Name
Free Minutes
MBs/ GBs
Validity
Price
Subscription Number
Prime 300
1000 U2U & PTCL, 150 Off-net, and 1000 SMS
500 MBs
30 Days
Rs.

300 incl Tax

Call Ufone Helpline
Prime 600
2000 U2U & PTCL, 300 Off-net, and 2000 SMS
1000 MBs
30 Days
Rs.

600 incl Tax

Call Ufone Helpline
Prime 1000
5000 U2U & PTCL, 500 Off-net, and 5000 SMS
2000 MBs
30 Days
Rs.

1000 incl Tax

Call Ufone Helpline
Prime 1500
Unlimited U2U & PTCL, 750 Off-net, and 7000 SMS
5000 MBs
30 Days
Rs. 1500 incl Tax
Call Ufone Helpline
More Call Charges And Packages Informations