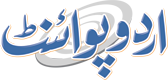 Telenor MB Check Code
With this Telenor MB Check Code, consumers will have the power to know about the validity and consumption of their data package within no time. Dial *999#.
Data inquiry has always been challenging in the past, thanks to the innovation brought by cellular companies. Among them is Telenor, considered the pioneer in getting some of the latest innovations in serving its consumers.
You need to dial *999# for a complete report on your MBs, your package's consumption, remaining, and validity.
There are two methods for checking your Telenor Remaining MBs and Internet data by inquiring through these simple codes.
(جاری ہے)
After going through this section, you can answer your question: How can I check the remaining data or MBS on Telenor prepaid? These two methods are mentioned below for your convenience.
Telenor Internet MB Check Code
This is the first method.
Using Telenor MB Check Code Free, you can have complete information about your data. To check your remaining Internet MBs on Telenor prepaid.
Dial code *999#.
My Telenor App
You can check your Telenor's remaining internet data online.
You must install the My Telenor App from Google Play Store or Apple App Store. After installing, enter the required information, and after authentication, you will be in control of your internet data as it appears on the screen.
More Check Mobile Balance Informations