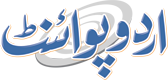 How To Donate For Diamer Bhasha & Mohmand Dams In Pakistan Via Mobile SMS & Bank Account
Information about How to Donate for Diamer Bhasha & Mohmand Dams in Pakistan via Mobile Phone, SMS & Bank account. Send your donations to Supreme Court's Fund to build new dams in Pakistan.
Pakistan is facing very critical water shortage issue, due to political interference, no new dam has been constructed in Pakistan since decades, and now eventually we are moving towards a very dangerous situation.
To overcome this situation, Chief Justice of Pakistan (CJP) Justice Mr. Saqib Nisar took an initiative of encouraging Pakistani citizens to contribute as much as they can to build the build Diamer Bhasha / Mohmand Dams .
If you want to build dams for the future of Pakistan than please donate as much as possible.
Find the details on how you can donate for the Dams through SMS (Mobile phone).
You can donate to Supreme Court Of Pakistan for this Fund Rs.
10 easily through SMS. Please follow the steps given below:
- Type a new message
- Type Dam
- Send it to 8000
Within a few seconds, you will receive a confirmation message i.e "App Ka Dus Rupey Supreme Court of Pakistan Dam Fund main denay ka Shukria"
Important Information about Mohmand / Diamer Basha Dam SMS Service Details:
- Both prepaid and postpaid users can avail this service
- Rs.
(جاری ہے)
10 will be deducted from your balance, or will be charged in your bill (for post paid users)
- There is no tax, or service charges on the SMS you will send to 8000
- There is no limit of amount which you can donate, you can send as many SMS messages as you want, and every time Rs.
10 will be charged
- This service is available on Zong, Telenor, Warid, Jazz and Ufone networks.
Donations through Bank Account
In accordance with the directives of the State Bank of Pakistan, All regular banks in Pakistan have opened an account titled "Supreme Court of Pakistan's Diamer Bhasha and Mohmand Dams Fund Account" where donations/contributions can be deposited to raise finances for construction of the above mentioned dams.
These donations can be made in form of cheque or cash at any bank or any branch in Pakistan.
The service is also available on all bank's
- ATMs
- iBanking
- Mobile Banking
Donations to the State Bank of Pakistan Account for overseas Pakistanis
If you are not in Pakistan, but want to donate to this fund than please send your donations to this bank account
Bank: State Bank of Pakistan
Account Number: Click here for details
More Mobile Codes Informations