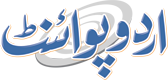 Warid Balance Share Code 2023 - Warid Load
Share mobile balance with your friends, family or any other Warid user. Its easy to send mobile balance to any one with these easy balance sharing codes 2023. These codes are valid on all Warid Pakistan mobile sims
Warid Balance Share Code 2023: Share mobile balance with your friends, family or any other Warid user. Simply Send a message to B Number Amount to 2424 and your balance will be shared.
The format is given with example here. Its easy to send mobile balance to any one with these easy balance sharing codes. This option is only for Warid to Warid balance transfer, and limited to Warid prepaid customers
Warid Balance Share Code 2023
Format: Send B number amount to 2424.

Example: Send B 03211234567 200 SEND to 2424.
(جاری ہے)

After this, confirmation will have to be sent by replying with 1
Price: Rs 4
When you use Warid Share you will be asked to confirm a message that you receive.

The transaction will be completed once the confirmation message is received.

All Warid Prepaid customers can use this option irrespective of what package they are on.
The prices are excluding all taxes.

Standard taxes would be charged on each transaction.

Codes can be changed by Warid anytime!.
Company's Terms and Conditions apply and can be read on the Warid website
More Mobile Balance Share Informations